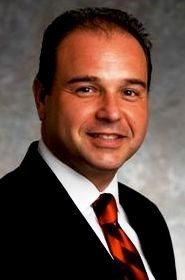 While not everyone who serves on his or her co-op or condo board needs to be an attorney or have an encyclopedic knowledge of the law, it never hurts to be aware of the important, often precedent-setting legal decisions being handed down by the courts. Some of these cases offer useful insights to boards, while others may ultimately have an impact on how buildings are run from day to day. Over the past few months there have been several such decisions—here are a few that may provide building administrators with some helpful ideas and information.
Allannic v. Levin
Lesson: The Business Judgment Rule Only Shields Board Members with Disinterested Independence
The board of 682 Sixth Avenue Housing Development Fund Corporation in Manhattan decided to extend the master lease for a space owned by the cooperative under the "80/20" rule provisions for commercial space. The shareholders sued the board and tenant claiming that all shareholders were not being treated equally under the extension, and that the board had breached its fiduciary obligation to them by extending the lease. The lower court dismissed the case, but the Appellate Division, First Department reversed and reinstated the case on the grounds that the board members were not disinterested members when they voted in favor of the lease extension and thus not necessarily insulated from judicial scrutiny under the Business Judgment Rule. The Business Judgment Rule is a powerful shield, but not for board members with conflicts of interest.
Holding Corp. v. Prince Fashions, Inc.
Lesson: Legal Fees and Costs May Be Recoverable If a Party Engages in Frivolous Conduct
This was a long, drawn-out litigation between the 542 Holding Corp. cooperative and its commercial tenant, Prince Fashions, Inc. The co-op was seeking to eject Prince from the premises for lease violations and aggressively asked the court for injunctive relief concerning Prince's hazardous spray painting on the premises and unauthorized non-structural alterations. The co-op also argued that Prince had violated an order the court had issued a year earlier.