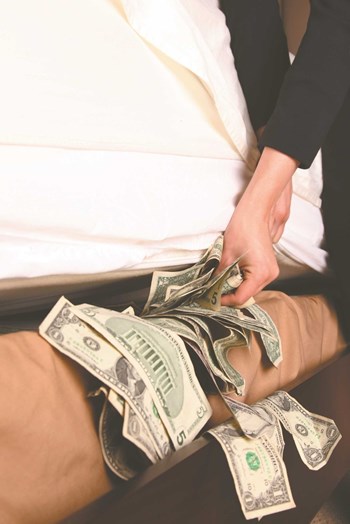 In today's harsh economic times, maintaining a healthy reserve fund is more important than ever. A co-op or condo's reserve fund can be used to cover any number of emergency expenses from sudden repairs to legal costs. In addition, a reserve fund can be used for ongoing maintenance projects or for anticipated future repairs.
How Much is Enough?
Though a robust reserve fund is a necessity, there is too much variation in co-op and condo buildings to have one specific formula to calculate how much money should be in a building's reserves – at least not one that works across the board. That said, there are some rules of thumb and guidelines that boards can use to determine a healthy amount to keep in reserve.
One way to get a sense of what your co-op or condo should have in reserve is to look ahead at the building's needs. Conduct a survey to determine what systems might need to be replace and what repairs might be necessary over the next five years.
"Boards should do a study — formal or informal — of all the systems in their building," says Michael Esposito, of Kleiman & Weinshank, LLP, an accounting firm based in Manhattan. "A board, super or engineer can do this to get a sense of what needs to be replaced in a five year period, and what that cost will be,"
"The only way you could really calculate requirements are to conduct an engineering study," says Gary Kokalari, a former president and treasurer of his own co-op and a specialist in co-op finance with Merrill Lynch in Manhattan. "A qualified consulting engineer should look at building's useful systems and make a determination of what funds would be needed going forward. But that number may not be practical because the amount required might be so large it might put a financial burden on shareholders."