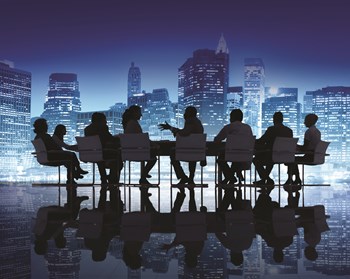 Like most business corporations, co-ops rely on a board of directors to oversee operations and make decisions for the benefit of all shareholders. What makes a co-op's board unique is that itsmembers are responsible not only for the corporation's finances, but for the quality of life within the building as well. Thus, it is vital that co-op shareholders have a unique system by which to judge their board's performance.
Experts agree that residents can evaluate their board's performance by making note of several factors, including the quality of communication between the board and shareholders, the speed with which problems are resolved, and the degree to which boards foster resident involvement. The implementation of safe-guards to prevent the board from getting out of control is another important guide. All of these factors aid in cementing the sometimes tenuous relationship between the board and shareholders.
What to Expect from the Board
Although the governing documents of every co-op dictate the responsibilities of the board, and their boundaries of power, abuses do persist. Boards have a fiduciary responsibility to their fellow residents. They are obligated, under the New York State Business Corporation Law (BCL), to make their first allegiance to the corporation as a whole, not to themselves. Given the large degree of trust that is handed over to the board by shareholders, it seems reasonable that they expect to be kept informed on any and all matters affecting their building. Through regular meetings and newsletters, board members can keep shareholders informed, allay any fears they might have, and strengthen the bond of trust so vital for the good of the building.
According to Jay Zinns, partner with the law firm of Jacobs and Zinns, there are definitive ways for shareholders to determine if their board is working: If the board is sticking to the policies it enunciated at the annual meeting; if conflicts are taken care of with relative speed, he says. Mark Luxemburg, of the law firm Snow Becker and Krauss, adds that a good yardstick is to look at how well physical problems are handled and how expertly resident's needs are attended to. Zinns adds, Residents should be enjoying a building that is clean with systems that are operating the way they're supposed to. They're not just living in the building, they have an investment in it; obviously, they want to be sure their investment is being handled well.
Good Communication
Much of the success of any corporation lies in the level of communication developed among its members. The only way to avoid excluding someone is to take precautionary steps to make everyone feel part of the whole, not left out in the dark. This is especially true in the relationship between co-op boards and their shareholders.