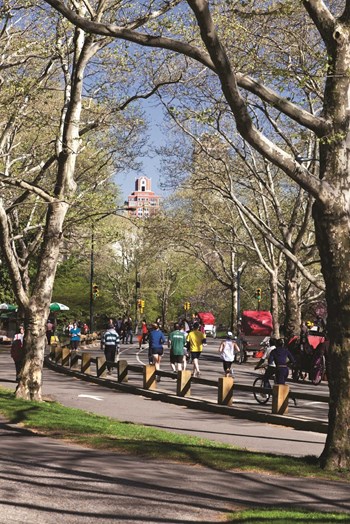 Anybody who has lived and worked in New York City for an extended period of time usually develops a sort of love-hate relationship with the city, rattling off a dozen reasons why Gotham is the only place they'd ever consider calling home as well the place that drives them crazy at least once a day.
Real estate professionals are no different—in fact, the people who sell and manage the city's co-op and condo apartments may have even more reasons to both adore and despise New York than folks who don't spend their days wrangling board members, shepherding demanding buyers toward closing, soothing ruffled residents, and chasing down recalcitrant contractors. We spoke to some of those professionals to see what they had to say about working in such an amazing, aggravating place.
No Two Alike
Christopher A. Potter, vice president of Manhattan's GuardHill Financial Corp., says that he's often asked what he loves about working in New York City. He describes how vastly different each day is in his business. One day he might be working with a top 2011 NBA draft pick, and the next he'll meet a famous Parisian artist.
"I don't just meet these people," Potter says. "I deal with them on such a personal level that I really get to know them and how they have gotten to where they are today."
One such story stands out in Potter's memory. The man owned a rental building in Murray Hill that he wanted to refinance. "He told me how he and his wife moved to the United States with nothing," says Potter. "He started working as a super, and saved everything he could to buy this building. He's still a super, and he told me how some residents look down on him. Little do they know he owns over $10 million in real estate with basically no debt. It was amazing to hear his story and how humble he is."