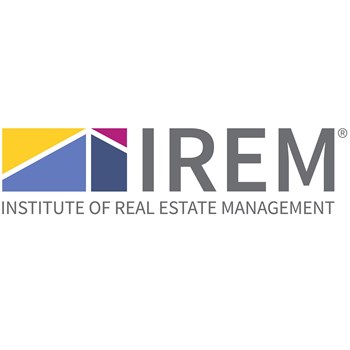 The Institute of Real Estate Management (IREM) announces via a press release this year's leaders for its annual Diversity & Inclusion Succession Initiative (DISI) recognition program. The program "helps facilitate leadership and career development in real estate professionals" and "recognizes exceptional leaders in the real estate management profession from underrepresented groups," explains the release.
The 10 IREM members chosen from around the globe this year "have demonstrated leadership at the chapter level and are making a significant impact on the profession and their community," according to the release.
Adeayomi F. Adeyemi
, Hazelview Properties, Winnipeg, Manitoba, Canada
Jillian Anderson
, ACoM, Newmark/ICIS, Houston, Texas
Shenea Bankhead
, Brookfield Properties Retail, Houston, Texas
Rosalinda Bridges,
CPM®, NLR Management/Haan Development, Phoenix, Arizona
Maxime S. Faye
, City of Dallas, Dallas, Texas
Jaymi Lacap
, CPM®, 5900 Wilshire Owner, LLC, Los Angeles, California
April N. Merrill
, ARM®, E&G Group, Fort Washington, Maryland
Ninette Patrick
, CPM®, ARM®, Habitat America, LLC, Annapolis, Maryland
Darryl Stevenson
, E&G Group, Laurel, Maryland
Samantha Thornton
, CPM®, ARM®, Preserve at Rolling Oaks by Cortland, Austin, Texas
2021 IREM President Chip Watts, CPM, CCIM says of the program and its recognees, "At IREM, diversity is one of our core values and we know that our strength comes from our differences. These exceptional members have demonstrated leadership within IREM at their chapters and within their organizations. We're excited to celebrate them and their achievements. Congratulations to all!"

The DISI program is designed to engage members from diverse backgrounds and foster an atmosphere for them to continue to succeed in real estate, notes the release. As DISI leaders, these members will receive professional mentoring from other IREM members and receive leadership training and education through IREM courses and programming at the 2021 IREM Global Summit in Las Vegas, Nevada.
Support for the Diversity & Inclusion Succession Initiative comes from the IREM Foundation—a 501(c)(3) nonprofit public charity established in 1977 and exclusively supported through donations from IREM members, per the organization's release.