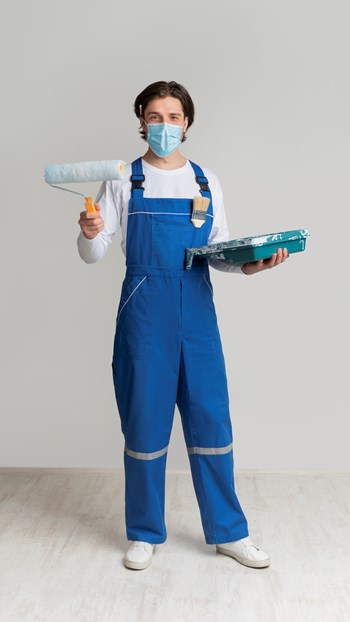 As the biggest global health crisis of modern times continues to impact the world, it leaves a wake of changes to the way we live, eat, work, play, learn, plan, and even how we dream. Humans — a species well-known for our adaptability — are finding ways to adjust our lifestyles to this new environment.
In many cases, however, we are adjusting our environments to suit these new lifestyles — and no one knows more about the trend than interior designers. In speaking to many who work in multifamily buildings throughout the Northeast, as well as in the Chicagoland area, the common refrain among interior experts was how busy they've been in the last year-plus. Whether carving out space in private homes to accommodate remote working and schooling, or reimagining common areas to allow co-op and condo residents to enjoy amenities safely, interior designers have been hard at work using their skills and imaginations to adapt our living environments to the post-COVID reality.
Flexibility Is Key
Across the board, interior designers working in residential buildings express the need for flexibility in domestic spaces. Especially in urban areas where vertical living dominates, many homeowners can't expand their footprint due to having neighbors above, below, and next door in all directions. Reconfiguring a limited interior space—especially within the confines of the condo association's or co-op corporation's alteration rules and parameters—requires a particular set of skills and ideas.
Ximena Rodriguez, Principal and Director of Interior Design for New York design firm CetraRuddy, says that even before the pandemic, new construction clients like the Rockefeller Group, developers of the Rose Hill condominium tower in Manhattan's NoMad neighborhood, were incorporating multipurpose "flex spaces" into apartment designs. In terms of COVID, she says, "As people work from home, and as their kids learn from home, they need the rooms and areas within those homes to play more than one role. Now flex spaces have become a serious value-add for buyers, because they offer room to set up a home office or library, or a learning space for children. This is a trend we anticipate will soon become widespread."
Gia Milazzo Smith, owner of Designs By Gia, serves clients in Massachusetts, New Hampshire, Connecticut, and Rhode Island, and sees the same trends happening in New England. "I see a lot of people that are going to be working from home permanently," she says. "People have now proved that they can work from home successfully, so their companies are giving up some of their big, expensive office spaces. So I have a lot of clients in that position who are looking to make more permanent changes to their workspaces. I have other clients who are not so sure whether they are going back to an office, and they're making more temporary changes so they can undo those changes quickly."