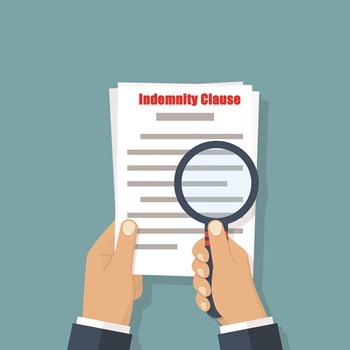 Whether a small service contract for something like snow removal, or a larger initiative like replacing all the windows in a building or HOA, boards and property managers have to exercise extreme due diligence before signing on the dotted line. This approach ensures that biased indemnity clauses aren't leaving boards – and the unit owners they represent – vulnerable to potentially costly liabilities.
"Indemnification means you are responsible for the liabilities of another," says attorney David Byrne of Ansell Grimm & Aaron PC, which has offices in New Jersey, New York, and Pennsylvania. "If you need a walkway shoveled or salted after a snowstorm, you hire a contractor. You should try to get the contractor to indemnify you from any damages that result from his actions or inactions."
Byrne, who limits his practice to the representation of condominiums, community associations, cooperatives, and homeowners' associations, relates that in many cases indemnification issues occur on smaller contracts, such as the aforementioned snow and ice removal jobs.
"A lot of clients just sign the contract that is given to them by the vendor, which is usually a mistake," says Byrne. "The vendor creates a contract that is to his or her best advantage, which makes sense from their perspective." However, Byrne continues, "The general rule is that just because a contract is for a small amount of money, it doesn't mean it shouldn't be revised to include provisions that protect the co-op or condo boards and who they represent."
Insurance Clause
Marc Schneider, managing partner with the New York City-based law firm Schneider Buchel LLP, says an indemnification provision is as important as contractual terms and payments. Indemnification, he says, is not necessarily "insurance" against liability, and that an "insurance indemnification provision" should be included in the contract language. For example, if a contracted roofing company drops a piece of equipment and in so doing damages the building or a unit owner's personal property, without an insurance indemnity clause, the building's insurance provider would likely have to fight the claim.