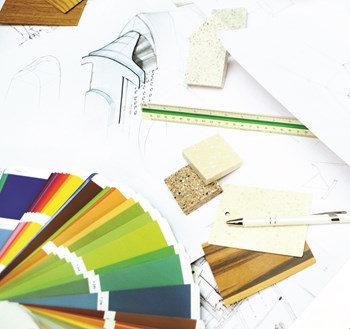 For much of his stand-up comedy career, humorist George Carlin has joked about "stuff." How much stuff we have, how much stuff we accumulate, and the often-insane ways we have of keeping track of - and losing - our stuff. Today's co-op and condo owners can readily identify with Carlin's comments, since one of the biggest needs for the legendary tiny Manhattan apartments is more space for all your stuff.
Moving to a larger home may not be an affordable option right now, and even if it is, larger city dwellings don't necessarily guarantee more than the traditional closets and kitchen cabinet space. Instead, the more affordable alternative is to maximize the space you already have - and you can do that by finding and utilizing wasted space, and creatively decorating for an airier, more open living environment. In some cases, an inexpensive remodeling project can also solve the problem.
However, before you make any drastic changes, you may need to get rid of some of your so-called stuff, says Sheila Delson, productivity consultant of Freedomain Concepts, a personal organization company in Poughkeepsie, New York. "The biggest problem is that we all have too much excess clutter," says Delson. "About 80 percent of clutter is the result of disorganization - not always because of a lack of space. We don't have enough space for our clutter, so we need to reconsider some of the things we own. Even selling off some larger pieces of furniture and replacing them with smaller pieces can enlarge a room, for example."
One Room at a Time
To help de-clutter, Delson suggests attacking one room at a time - and this is the month to do it. October 6th through October 11th is National Get Organized Week, otherwise known as GO week. Visit the National Association of Professional Organizers for tips and suggestions on how to combat clutter at www.napo.net.
Now is a good time to eliminate what you no longer use and allot a space for the items you want to keep and store in properly sized see-through containers. "You don't know what size containers you need until after you sort, so save containerizing for last," says Delson.