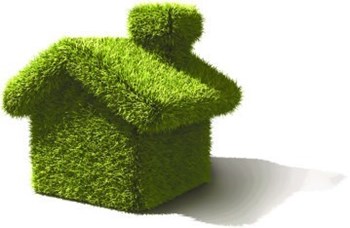 One impact of climate change is being felt as natural disasters of increasing frequency and strength are causing extensive damage to homes and businesses. The four hurricanes of 2005—Katrina, Rita, Wilma and Dennis—caused more than $57 billion in insured losses from 3.3 million claims—the largest losses on record for the insurance industry. This sort of loss quickly makes insurers reevaluate the market and its potential risks. One way the insurance industry is dealing with the increased risk due to climate change is to leave the market.
Since 2004, one million policies have been canceled in the Mid-Atlantic and New England area, including 50,000 in the New York Metropolitan region. While coverage can be found with smaller insurers, it is usually resulting in higher premiums, as shown by a 56 percent increase in home insurance premiums between 1999 and 2005. While this is a reaction to how the unpredictability of exposure to loss from climate change is impacting housing, it is becoming increasingly clear that housing significantly impacts climate change as well. In New York City, 80 percent of carbon emissions come from the energy consumption of buildings. The recent proliferation of green buildings, specifically through the U.S. Green Building Council's (USGBC's) Leadership in Energy and Design (LEED) program, is an important way to address this massive energy use—and insurers are starting to pay attention.
New Risks and Opportunities
The expansion of green building has created new risks and opportunities for the insurance industry. Gaps are being exposed in current policies, as the specifics of green building must be addressed.
An emerging risk of green building is the liability of design professionals if a LEED project does not reach the proposed level of certification. This potential liability currently isn't covered under the standard language of errors and omissions insurance, which excludes guarantees. Little precedence means there is a lack of data available on this issue and the associated risks, so it is unlikely that insurers will move quickly to provide a professional liability insurance that deals with this unique issue of green building. Without this safeguard, designers could be deterred from pursuing the most ambitious environmental benchmarks possible.
Professional liability is an example of how the insurance industry as a whole has yet to fully grasp the changing demands of green building and respond with appropriate insurance products. A small number of insurers are realizing the new demands of green building and are placing themselves at the vanguard of the insurance industry. They are responding to the growing needs and demands of policyholders, while also understanding the risk reduction and economic value associated with green building. Their new products are helping to expand the company's writings and premiums and attract new customers.
In addition, the new products align with the concept that Stephen Bushnell, the director of product development for commercial business at Fireman's Fund Insurance Company in Novato, California, described as "the triple bottom line: business, society and the environment." Green building insurance is providing Fireman's Fund with a competitive advantage in this emerging market while also benefiting the environment.
Taking the LEED
With the introduction of the LEED for Homes program last January by the USGBC, residential green building policies are increasingly finding their way to the market. Fireman's Fund Insurance Company (a division of Allianz) and Lexington Insurance Company (a division of AIG) have first addressed the segment of the market they most clearly control: replacement from a loss. In a limited roll-out with hopes of being nationwide by the end of the year, the policy allows for the rebuilding of a building to higher environmental standards after a partial or total loss. Fireman's Fund will pay to upgrade the building to LEED-certified status by hiring a LEED-certified professional, as well as upgrading building materials and systems, such as upgrading to Energy Star appliances, roofing, plumbing and heating and cooling systems.
Lexington's program provides many of the same features, but uses Energy Star and Green Seal as its benchmarking tool. By committing to upgrading the building these insurers recognize the importance of green building to the environment and to the risk-assessment and value of the property.
Fireman's Fund is also trying to expand its green services beyond upgrades in the event of a loss. They currently provide a five percent discounted property insurance rate to LEED commercial buildings and plan to extend the discount to residential buildings in the near future. Their business consultants are being trained in green building practices to help businesses make sustainable improvement before a loss happens. This shift into supporting existing green buildings is a way to protect proactively an insurer's investment and clearly indicates that green building is a way to do that. Bushnell realizes that "Green building reduces risk and energy efficiency raises a building's economic value."
Embrace Green Building
The insurance industry as a whole needs to follow the lead of these specific companies and embrace green building practices. Some of this will be in the creation of new add-ons to current polices as we are already starting to see, but there needs to be a more institutional change in valuation and risk assessment that takes into account the sustainable quality of a building and its potential positive environmental impact. One means is to shift to a performance based rate structure where premiums are directly related to a buildings impact on climate change. The insurance industry has the market capitalization to influence the entire green building industry, through education, policies, incentives and their own purchasing power.
As insurers continue to educate themselves, they will hopefully turn to green building as a means to combat climate change, which, as we've seen from recent natural disasters, has huge impact on business, society and the environment. For further information, contact GreenHomeNYC at greenhomenyc.org/page/contact.
Erik Nevala-Lee is a member of GreenHomeNYC, a non-profit organization that helps New York's small-scale buildings go green.