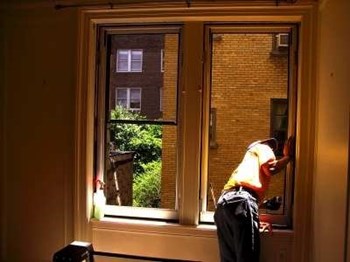 Few things matter more to a co-op or condo owner than living in a place with good light and a good view. That's why windows serve as one of the biggest selling points and most important physical aspects of a building. The right windows can give a building panache and style and, most of all, the light and look that today's homeowners crave.
What happens, though, when those windows start to turn from an asset to a liability? There comes a time in every window's life when it begins to fall apart, when glass begins to separate from frame, when hinges begin to rust and the window's simple mechanics begin to fail. Resident complaints increase, utility prices rise as heat escapes through leaks, repairs become more frequent and pricier.
That's when a board must come to terms with the fact that a complete window replacement may be in their future. It's a daunting decision, both financially and in terms of planning. With the proper assistance and plan of action, however, the task is not insurmountable. And ultimately, the reward is worth the investment: happy residents looking out across New York's unforgettable urban landscapes through clear, new, energy-efficient windows.
Looked Great 40 Years Ago
After a few decades, even the best cleaning may not be enough to give a building's windows that same luster they had when they were new. For high rises especially, the wear and tear of high winds and harsh rains can do a lot to erode frames and weaken seals. In industrial areas, rainwater infused with mild toxins or chemicals can contribute to a window's deterioration. In other cases, outside elements may have little to do with how a window ages. "It could be the overall quality of the manufacturer's product," says Evan Ross of Ross Window Corp. in Mt. Vernon. "It also could be tenant use." Too many years of a window being banged on or yanked open will have an adverse effect on that window's life expectancy.
Certainly, it is possible to hold off the inevitable by replacing individual windows here and there. There likely will come a time, however, when a broader solution is needed. If the board thinks that time has come, there are a few factors they should consider. "How many times have they had to service the windows?" Ross says. "They should look into the number of complaints they have from residents about their windows. Are they spending a lot of money on servicing those windows?" Ross asks.