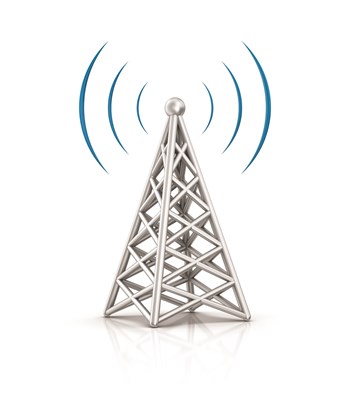 In restaurants. On the street. In taxicabs and elevators. Technology is everywhere and its presence seems to be growing with each passing day. It's everywhere, and it assists us with just about everything. As we become more reliant on its capabilities, its presence has become more of a necessity than a luxury in today's modern home.
Today's co-op and condominium boards are paying attention to the technology boom, taking their buildings to the next level of cutting-edge capabilities, matching strides with the growing number of internet, cable, phone and wireless options flooding the home market. More and more new co-op and condo buildings are being constructed with not only the latest in today's technologies, but with an awareness of what tomorrow might bring, rigging each floor with enough cable and wire to handle whatever the communications industry can dream up five or even ten years from now.
Gizmos, Gadgets and the Cool New Toys
So what's getting everyone excited these days? Major players in the entertainment and communications industry such as Time Warner Cable and Verizon have plenty of cool gadgetry up their sleeves. From Internet telephone service to satellite dishes to technologies that allow users to combine all their communication devices into one easy to manage system - the choices seem almost endless and a little difficult to get a handle on.
Certainly all the teenagers out there know what's what in the latest trends, but for the rest of us, some time spent researching options would be a wise investment. Surf the Internet. Read the latest technology magazines. Ask friends and neighbors. It's all about quality, price and service and with so much competition among the major players, there's no reason to settle for less than what you want.
Major companies are focusing on upgrading in home communication and entertainment services. Verizon President Ivan Seidenberg, at this year's Consumer Electronics Show in Las Vegas, noted that "maybe the most significant shift of all is that the connected PC - equipped with "˜always-on' broadband and wireless home networks - is making the move from the office to the kitchen and the family room, reflecting its increasingly central role at the heart of daily life."
Among the new technologies being launched by Verizon this year is "iobi" which uses the power and intelligence of all the Verizon networks - wireline, wireless, data or IP - to link a customer's various communications devices into one seamless, customized and personalized communications network. The iobi network will allow customers to manage phone calls, voice mails, calendars, address books, e-mails and more, factoring in how the customer prefers to communicate at any given time. For example, if someone sends you an e-mail at home, you can choose to receive that e-mail as a voice mail on your cellular phone, wherever you happen to be.
Telecommunications remains one of the most exciting areas of technology advancement. Vonage, a broadband phone company, provides customers with a phone adapter that plugs into cable or DSL modems. No routers are required to use the device, which allows residents to make phone calls over the Internet, yet allows you to use your regular telephone to make calls instead of having to use the computer. Perhaps it seems a lot of trouble to go to just to make a phone call. The real excitement here comes when you open your bill every month. For a monthly fee, Vonage offers free unlimited calling throughout the United States and Canada with extremely low rates to Europe and abroad. The coolest part? You can pack up the Vonage technology and take it with you when you travel. If you stay in a hotel with a DSL or cable connection, you can use your Vonage device to make calls to the U.S. for the same rate you would pay at home - i.e., free. The adaptor also ensures that voice data will have priority over other Internet traffic, providing superior sound quality while on the phone.
Playtime
And when you're done making all those long distance phone calls and managing your e-mails, you can sit back and relax with some of today's cutting edge entertainment services. Digital cable and satellite dishes mean never having to spend a rainy day bored in your co-op or condo. Companies such as Time Warner Cable, one of the largest in New York, offers a multitude of new technologies to please even the most discerning entertainment junkie.
Digital cable simply requires a digital box for residents in buildings already hooked up for service. Victor Cruz of Time Warner Cable noted that customers were literally lining up take advantage of digital video recording, which works like TiVo, allowing customers to "tape" their favorite shows and sporting events without a VCR or DVD recorder. The DVR offers upwards of 30 hours of recording capability without having to purchase a new device. The service is simply $7 per month, added on to the existing cable bill. Cruz says customers "were literally lined up out the door and around the block" recently to get DVR. He estimates that at least 50 percent of the New York market will have a DVR in the near future.
DirecTV and Dish Network, the two main purveyors of satellite TV technology, both offer a similar digital recording service as well as an expansive range of channels and programming, from flicks to sports and everything in between. Living in a high-rise might have prevented some residents from looking into the satellite options. According to DirecTV, however, individuals can install dishes on patios, balconies or rooftops - anywhere with a clear view of the southern sky. Or the building can invest in one main system that will serve a number of subscribers throughout the co-op or condo. There's really no limit to the technologies available to co-op and condo owners, and certainly few restrictions because of high-rise living
On a Grand Scale
All sorts of cool gadgets are available for individuals. Buildings, too, can jump on the technology bandwagon. Almost all phone, cable and Internet providers offer package deals for co-ops, condos, high-rises and large-scale living communities - many at reduced cost.
Verizon offers a program called Verizon Avenue for multi-family communities. "It's one-stop shopping for local, long distance and Internet," says Verizon's Dan Diaz. Verizon will provide the technology and contract with owners who purchase the service at a bulk rate. Verizon then provides the service individually to customers, who end up paying a reduced rate because of the shared cost. "It's kind of like a concierge service," Diaz says. "It gives boards and buildings an advantage." He adds, "Twenty percent of the U.S. population lives in multi-family communities, and that's definitely a growing population we want to serve."
Residents, however, are not required to select Verizon as their service provider. Freedom of choice is still very much an option in large part because of federal competition regulations. When a building is wired by a company like Verizon, it's more about having a less expensive option than forcing a choice on a customer. It's all about options.
Cable providers such as New York's Time Warner Cable also provide group capability for co-op and condo buildings. "If a building has 50 units or more and they agree to guarantee payment for "˜x' amount of users, then we can provide them with a reduced rate," Cruz says. The advantage to individual homeowners is obvious "" no installation cost and reduced monthly fees. It's amenities like this that can give a building the edge in today's buyer's market.
Getting It Done
The process of fitting a building out with today's high-tech options is fairly painless. "We'll install and upgrade a building at no cost as long as it's a normal installation," Cruz says. In new buildings, many already have hidden, internal spots for wires, making the process nearly seamless. In other buildings, installation requires drilling and running wires through hallways, usually hidden behind molding.
"If the job is custom and it requires custom woodworking, then there will be a charge," Cruz says. Sometimes that new molding or woodwork can cause friction in a building, where perhaps residents might be resistant to changing the look of their common areas. "Sometimes aesthetics is a factor," Cruz says, "If there's ever any resistance (to installing new technology), it's that we have to build new infrastructure. Unfortunately, there's no way around the fact that we have to put a piece of wire down the hall and into the home."
Not that the inconvenience would last too long. Cruz estimates that installation in a 100-unit building wouldn't take more than two or three weeks total, including the initial survey. "And that's a worst-case scenario."
Cruz suggests that if a building is considering offering bulk service that they check out other buildings that already offer it. "If you're interested in a product, go look at a place that already has it." Larger companies such as Time Warner will come to a building, survey it and offer advice to a managing agent or board on whether their service is outdated - a helping hand in today's sometimes confusing sea of new technologies. "At the very least, buildings should have fiber to the curb and a cable system of 750 to 800 megahertz, the industry standard for digital and high speed," Cruz says.
The Payoff
For co-op and condo boards, installing the latest in high technology pays off not only with happy residents, but with happy new residents. As today's working world changes and more people are attacking the corporate spreadsheets and making conference calls from home, technology has become an important selling point for many professionals. Located near Central Park, the recently opened Time Warner Center - with its $600 a night hotel rooms and residential units selling for upwards of $3 million each - is wired to the hilt. Featuring everything from Wi-Fi (wireless fidelity high speed internet access), Internet-based phone service, fiber optic cable suitable for broadcast video streaming and Ethernet connections, the building was designed to anticipate not only the technology needs of today's residents, but tomorrow's as well. And being prepared never hurts in today's housing market.
Whether for business or pleasure, communication or entertainment, the high-tech way of living is here to stay. Preparing for it, embracing it and understanding it will make life easier for boards, residents and anyone else with the urge to make the most out of everything today's world has to offer.
Liz Lent is a freelance writer and frequent contributor to The Cooperator.