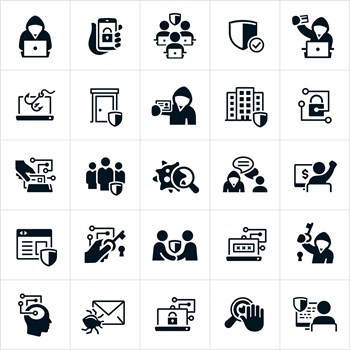 A lot can be said about 2020, but this was certainly a year that forced people around the world to reexamine our processes and protocols around health, safety, and security—not just personally, but collectively, especially in our homes and communities as we face a series of threats novel to this generation. Not only is there a potentially deadly virus rampaging around the globe, but there is also uneasiness in many American communities as a result of spikes in crime, social unrest, economic uncertainty, political upheaval, and an ever-growing sense of COVID fatigue.
Multifamily buildings and associations like condos, co-ops, and HOAs must factor in multiple layers of protection and communication as they face these challenges, taking into consideration their particular size, structure, and systems; their budgets and financial constraints; their population and demographics; and their existing policies. Rather than become overwhelmed by all the variables, savvy boards and managers are taking a good look at the measures they have in place to help protect their residents and their properties, and are coming up with a combination of cutting-edge technology, increased manpower, innovative training, and a dose of optimism—an essential element to overcoming most any challenge, be it virtual or viral, human or environmental.
Accelerating Existing Plans
Much of the analysis of residential communities' response to the coronavirus pandemic has pointed less to a 180-degree spin and more of a redirection that was already underway for many. Households moving away from dense urban areas, for example, was already a trend prior to the arrival of COVID-19; the pandemic has certainly accelerated the shift, but it wasn't the root cause of it. Similarly, buildings and communities that were already contemplating security upgrades or new implementations may have been prompted to fast-track those projects in light of the pandemic.
Joseph Ferdinando is the founder of Building Security Services & Systems, (www.buildingsecurity.com) which has supplied security systems, technology, and personnel to buildings and communities in New York and New Jersey for nearly 40 years. He says that the year's upheavals and crime statistics have not appreciably changed his business, or his clients' requests. If anything, he says, "a lot of the clients have pushed up their projects, to upgrade technology that they were already going to do anyway." Many projects that were on the back burner prior to the pandemic—or that were stalled at its onset—were accelerated once lockdowns eased and associations had a chance to evaluate the fallout.
The New Normal
Of course, buildings and communities have changed some policies and procedures in response to COVID concerns and regional mandates, which has had trickle-down implications for residential security staff. Donning PPE, asking visitors and contractors health questions, monitoring capacity and distancing in common areas—these were not usually part of a residential security unit's duties prior to March 2020, but now they are daily routines.
And not an interview goes by with a multifamily building professional that the issue of deliveries doesn't come up. Ferdinando explains that residents who choose (or are required, in the case of those quarantining) to stay home are not only receiving meals, groceries, and orders from online retailers, but are also receiving documents, medical supplies, and other items related to their jobs or schools as they continue to work and learn remotely.
The "tremendous amount of deliveries" makes the day extremely busy for security and other front-of-house personnel, says Ferdinando—especially during business hours, when there is increased activity in general. It also creates safety and security hazards when packages pile up in lobbies, hallways, and other common areas. In high-rises, delivering to apartment doors or even just to each floor takes up elevator capacity—already limited by COVID requirements in most cases—and increases potential exposure points for workers. Package "staging" in lobbies, vestibules, and other areas can create logjams that potentially compromise emergency egress and accessibility. In addition to all that, piles of unattended packages are a beacon for thieves and vandals—an issue that will only become worse as the holidays approach.
There Goes the Neighborhood
Indeed, package theft has become a nation-wide problem for all kinds of housing, both single-family and multifamily alike. Associations where homes are more spaced-out than in, say, New York or Chicago have proposed or initiated neighborhood watch programs, says the Community Associations Institute (CAI), an international resource for all kinds of homeowners associations and cooperatives. According to a CAI media release on the matter, however, the organization cautions against board-initiated or -implemented programs of this nature, explaining that for reasons of liability and to avoid wading into legally murky waters, an association itself should not "create, manage, or formally endorse a neighborhood watch program."
"In fact," writes Amy Repke, vice president of communications for CAI, "most association experts believe watch programs should be organized and managed by residents independent of the association. It's one thing for an association board to support a watch program; it's quite another for the board to assume responsibility for the activity."
To avoid potential legal and ethical liabilities of a board-sponsored watch program—which might even be forbidden by the association's governing documents or by local laws or regulations—consultation with the local law enforcement, the association's legal counsel, and an insurance specialist with community association experience should precede any formal action taken by residents of the association.
Repke goes on to suggest steps that an association's board can take unilaterally to enhance security and safety in the community: "providing safety guidance to residents; creating phone trees or text and email alerts; inviting law enforcement authorities to speak to residents about home security; installing adequate common-area lighting; incorporating safety and security into landscape design; upgrading locks and gate access; and hiring trained personnel to staff community entrance gates." These are good ideas any time, and they don't come with the potential drawbacks of a watch program.
Security Enhanced—and Challenged—by New Technology
In many ways, the way the world has coped with this unprecedented crisis has been shaped by the technology that exists today. Among countless others, apps like Zoom, the Google Suite, and Microsoft Teams allow businesses and schools to run remotely; Amazon, Fresh Direct, and Peapod keep cupboards and refrigerators stocked without residents leaving home; Grubhub, UberEats, and Seamless offer contactless food delivery; and Facebook, Whatsapp, and YouTube provide distant social interaction, fitness, hobbies, and entertainment. Without these very recent innovations, our extended period of staying home as much as possible for the sake of lowering the contagion curve would be much harder, lonelier, and less delicious.
But those same technologies have the potential to create safety and security risks as bad actors seek to take advantage of the crisis. In addition to the aforementioned package problem brought on by the ease in which we can have anything in the world delivered to our doorstep with a few clicks, there is also the constant risk of online theft and security breaches as remote employees work from home without the robust firewalls or network protections that might exist in their offices. Shared and/or unsecured wifi connections, along with lack of IT support to address technology issues, can pose virtual threats to systems and information for both business and personal purposes.
Often, the solution to a technology problem is to throw more technology at it; but as we know, hackers, malware developers, and identity thieves are experts at advancing their tactics to overcome whatever security measures are put in place. "The current COVID-19 situation [has] led to a transformation," says Guy Franklin, Managing Director at SOSA NYC - The Global Cyber Center in New York City. "Remote work inevitably brings a new set of risks and challenges. Hackers are ready for that." As we spend more time in our homes, we must stay vigilant to these threats and be mindful of the ways we treat and interact with sensitive or proprietary information.
A Return to Humanity
Professionals in the multifamily housing industry tend to agree that there has been a certain return to—or showing of—basic human decency in the wake of the parade of crises that have befallen our communities in the last half a year. Whether we are simply overloaded by screen time and the social isolation that coronavirus has inflicted on the world, or we are rethinking our culture of hardscrabble individualism and allowing ourselves to extend compassion and tolerance to others, 2020 has demonstrated that even in the face of adversity, residential communities can enhance their home's safety by the simple act of being a decent person. Ferdinando speaks about the kindness that his multifamily clients have shown to his 500 security officers—showing appreciation for their essential work, checking on those who are ill, or just being friendly and considerate in their interactions—which has had a spiraling positive effect. "I'm very proud of my people," he says. "Humanity's coming back into play."
Darcey Gerstein is Associate Editor and Staff Writer for The Cooperator.