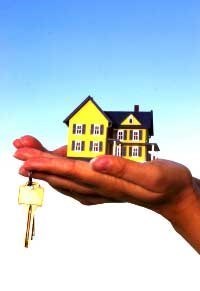 Most people would rather not talk about divorce or death. Unpleasant as they are however, they're both facts of life—facts that any apartment owner must face up to and plan for.
In the case a co-op or condo apartment, a thorough, legally sound plan for your property is one of the most important things to do before the need arises. Questions over ownership and inheritance are the last thing a grieving or separating family needs at what is already a very difficult time.
Co-op vs. Condo
Whether you are living in a condo or a co-op, it's important to look at your building's governing documents to determine what happens in the cases of inherited property.
"The legal difference in the two forms of ownership is that with a condo you have a deed to your apartment just like a detached home," says Gerard Dunworth, an attorney with Gibney Anthony & Flaherty, LLP in Manhattan. "With a co-op, you own shares of stock in the cooperative corporation and you also have a lease to your particular apartment. In addition, the co-op board must approve all changes in ownership of the share of the cooperative corporation. That's what gives them control over who can live in the building."
Basically this means that even though someone wills you a co-op apartment, it doesn't mean that you can just move in without going through the same process that everyone else who lives there had to go through—that means submitting to an extensive examination by the board.