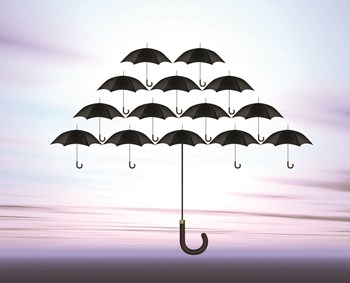 Do you sit on the board of your condo or co-op? If you do, are you sure that you and your personal assets are adequately protected when the board of directors and the association are sued?
Most of us want to do the right thing, and many of us want to participate in the governance of our board or community association. In fact, we generally take on this responsibility in a volunteer capacity, believing it to be free from personal exposure. In most cases that is true; however, there are other times when these seemingly innocuous volunteer opportunities can turn into a living nightmare. You may ask yourself: who would sue me for volunteering to be on the board? You would be surprised.
The good news is that adequate and reasonably affordable coverage is readily available. The bad news is that most boards or associations do not have adequate coverage.
The problem very often occurs because the directors and officers (D&O) liability coverage is not the focus of the co-op board or homeowner association's insurance package. The reason it is often not the focus is that most insurance agents are not intimately familiar with the coverage, and to be honest, this is not a big-ticket item for most insurance agents. Although it is not the main generator of premium, it is a coverage that requires careful thought. In fact, the board, which is generally charged with the purchase of insurance, should demand that the best available coverage be presented.
The second problem is due to the fact that, most often, the main insurers of boards and community associations from the property and casualty side are the direct insurers like the big, nationally-known insurance carriers. (This is not to say that some of these carriers may not have a more comprehensive product available.) These carriers may provide a great product from a property and general liability standpoint; however, they generally do not provide a comprehensive, or in fact adequate, directors and officers liability product. If I were to speculate, I would assert that the reason that they do not offer an adequate product is that no one has demanded that they do so. Everyone assumes that they have full coverage. The reality is that "full coverage" and "appropriate coverage" are not the same thing. In brief, would I allow my family member to serve on a board with one of these policies? Not on your life!