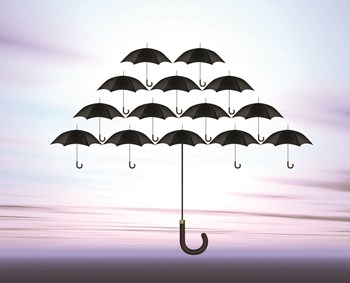 The eccentric widow who lives in apartment 3F with her 16 cats claims that undue noise from the musicians in 3G caused her to have a nervous breakdown-and you, the board president, are to blame because the wall between the apartments-two feet of solid concrete-is too thin. She then sues you for half a million bucks in compensatory and punitive damages.
In the past, a board member or president would not have given a ridiculous claim like that a second thought, because he or she was protected from such things by directors and officers (D&O) insurance. Likely as not, that policy was purchased from Chubb, one of the largest-if not the largest-providers of D&O policies in the business. Now, however, the D&O market is in a state of flux-Chubb and provider Ian H. Graham (IHG) have parted ways-and the only certain thing is that major changes are afoot.
In a nutshell, D&O liability coverage insures co-op board directors against having to pay compensatory damages out-of-pocket, should the board lose a suit. D&O also covers attorney fees and the other legal costs that start to add up alarmingly when a lawsuit drags on.
Historically, D&O insurance premiums have been comparatively low, while the protection the policies provide is a practical necessity, since settlements and damages often run to six figures-sometimes seven-for a wide range of legal contingencies. Common claims covered by a basic D&O policy include things like wrongful termination of building staff, sexual harassment, discrimination, and breach of contract. As with most insurance policies, however, coverage typically becomes null and void if intentional dishonesty- "bad faith"-is determined.