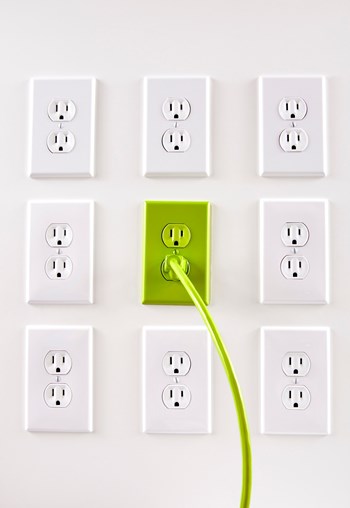 With electric de-regulation well underway in New York City, increased focus is shifting toward how well the competitive system is serving customers. The phased-in process, which began in 1998, has gradually allowed customers to get their electricity from alternative energy suppliers, or ESCOs (Energy Service Companies); historically, Consolidated Edison was the sole energy supplier in New York City. In the new de-regulated market, Con Ed still delivers electricity, but customers get to choose whether Con Ed or an ESCO actually supplies their electricity.
The main reason for de-regulation is to encourage lower prices through competition. As the New York State Public Service Commission (PSC), which enacted de-regulation and is overseeing its progress, has stated publicly, it believes de-regulation will stimulate economic growth, lower prices and give consumers more choices.
With de-regulation now in its third phase, many New Yorkers are wondering why their electricity bills have nearly doubled since last year, especially with this summer's gentle weather, which left many energy-sucking air conditioners idle.
By November, everyone in New York City should be eligible to have energy supplied from any of about 20 different ESCOs or from Con Ed, says Ed Collins, a PSC spokesman. "It's been a situation of phasing in the amount of energy available for those who chose to switch."
The PSC has been phasing in customers on a "first-come, first-served" basis, to make the transition as smooth as possible, Collins says–a sentiment also expressed by PSC chairman Maureen O. Helmer in a July press release, where she described the transition to a competitive model as "a marathon, not a sprint."
For example, during phase one, which started in June 1998, Con Ed reported that nearly 76,000 customers from New York City and Westchester County were interested in having an ESCO, rather than Con Ed, supply their electricity. But enrollment for the first phase was limited to 62,000, who were chosen randomly from the 76,000. The remaining volunteers had preference at the start of the second phase, in April 1999, which Con Ed reported drew 22,000 volunteers.
We are now in the third phase, which started this April, and the PSC reports for the month of May, nearly 80,000 customers had switched from Con Ed to ESCOs. The figure represents less than three percent of Con Ed's 3.1 million customers.
According to the PSC, customers have generally been satisfied with the ESCOs. "I think people look at switching really carefully and make some careful decisions," Collins says. In addition, the PSC imposes strict rules on ESCOs, so that probably prevented problems, Collins adds.
So Why the High Electric Bills?
Under the new competitive system, New Yorkers should save at least $1.5 billion, a figure approved by the PSC in 1997 as part of a five-year rate and restructuring plan for Con Ed. To meet their end of the deal, Con Ed has made base-revenue reductions totaling $679 million since 1997 and said that it hopes to lower base electric rates for all customers by ten percent by 2001.
As part of the new system, Con Ed delivers electricity to all of New York City, regardless of whether it supplies the energy as well. In addition, the new system called for Con Ed to sell all of its generation plants, which, in turn, has forced Con Ed to buy electricity at the market price–just as ESCOs do–when serving as a supplier.
Con Ed doesn't make any money from supplying electricity to customers, only from delivering it, says Joseph Petta, a spokesman for the company.
It is the price of supplying energy that has risen so dramatically in the past few months, both Con Ed and the PSC agree. They also agree that Con Ed's delivery price has decreased, indicated in part by its $679 million base-reduction since 1997.
This summer, New Yorkers' electric bills were 40 to 50 percent higher than they were last year because rising fuel prices and an increased demand for electricity pushed energy-supply prices up. "One has to be careful in attributing a cause and effect relation without taking into consideration a couple of factors," Collins says. "We have an argument to be made that the wholesale price of electricity would have gone up under a regulated or competitive scenario… because prices for natural gas and oil have gone up worldwide." Fuel–which, for New York City, is gas or oil–is burned to boil water and make steam. The steam forces turbine blades to spin, thus generating electricity.
"The price of fuel has risen dramatically," Con Ed's Petta agrees, "therefore, the price of generation has risen dramatically," and these costs are passed on to customers.
A steady increase in demand for electricity has not abated either, and the trend invariably makes prices swell, since the energy supply is fixed.
But were the entire market still under Con Ed's command, Petta speculates the price upswing would have been smaller.
"We wouldn't be subject to the vagaries of the marketplace because the utility [would own] the plants and have more control over the cost of power," Petta says. For example, in the old scenario Con Ed would have been able to buy gas at lower prices because it could enter into long-term contracts, an unlikely option for the many disparate power plants that now exist, he says.
"Exiting from the generation business and having to go out in the market and buy electricity and try to keep customers' bills as low as possible–when a significant portion of that bill is out of our control–has been difficult," Petta says. "From the perception standpoint, people say, 'My Con Ed bill is going up,' however the portion that we have control over is delivery charges, and they have gone down and continue to go down."
The phases of de-regulation have cleaved to the PSC's timeline, if not moved along more swiftly than anticipated. "The commission always knew, and publicly noted, that there would be issues that would come up and have to be addressed," Collins says. "The commission has dealt with and will continue to deal with issues as the transition evolves."
But the PSC doesn't have control over everything, as many people seem to believe, Collins says. Much of the wholesale electric market is subject to decisions made by the Federal Energy Regulatory Commission (FERC), in particular New York's Independent System Operator, a non-profit organization established this year to run the state's power market.
For example, the PSC had long lobbied for wholesale electricity price caps, but until a few months ago, FERC denied capping wholesale electricity, instead allowing it to drift as high as the market allowed, Collins explains.
In the past few months, to fill the gap between energy demanded and energy supplied, about a dozen proposals to build power plants in the city have been presented. But at this point no one knows for sure when or whether they will all be built.
As far as we know, de-regulation is here to stay. So it will benefit you to see what the ESCOs offer. "We want customers to make decisions that are in their best interest," Petta says.
Look at the market-supply-change line item on your bill; it shows how much Con Ed pays for the electricity it supplies you. You can then compare that figure with ESCO rates. To find the list of ESCOs servicing New York City, log onto Con Ed's Web site, www.coned.com, or check the PSC at www.dps.state.ny.us.
Make sure the prices you get from ESCOs include taxes, and ask if they are fixed or variable. Are there fees for services other than electricity? Will the ESCO be easy to get a hold of if you have a problem?
If you are concerned with the environment, this is a chance to find out how the different power plants generate electricity, and choose the least damaging method. Do what you can with what is on the platter — and hope for lower fuel prices and supply to meet demand.
Mitra Malek is a freelance writer based in Manhattan.