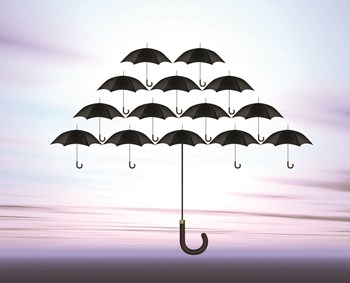 Accidents happen. Things go wrong. It's a simple fact of life. And sometimes the only course of action is simply to protect against the consequences. Liability insurance takes the sting out of the unknown, creating a safety net for those worrisome moments.
While liability insurance is not required by law for co-ops and condos, "it might as well be, because you simply couldn't function without it," says Manhattan attorney C. Jaye Berger. "You can't have a mortgage without having insurance, so indirectly, you are required to have it."
What is Liability Insurance?
Liability insurance basically covers your building from damages that occur through negligence or error on the part of your board or building staff. Flooding caused by a hurricane, for example, would not be covered by liability insurance; flooding caused by poorly maintained pipes would be.
There are three basic types of liability insurance available to co-ops and condos; general liability covers the basics of liability insurance. This type of general policy will provide coverage if someone gets hurt as a result of the negligence of the building, according to Tom Kozera of Co-op/Condo Insurance Agency in Hartsdale, New York. "If someone is injured by a fire in the building caused by negligent maintenance, for example, or if bricks collapse off the building's façade." A general policy will also cover property damage - like water damage - or the costs associated with the damage caused by an improperly maintained elevator causing fire and damage in the building next door. This type of policy usually provides around $1 million of coverage, which unfortunately is rarely enough these days.
And that's where an umbrella policy comes into play. These policies offer additional layers of coverage, as their name implies, "and can add tens of millions of dollars of extra protection," says James Fenniman, executive vice president of co-op/condo insurer Bollinger Insurance's R & F of New York Division.