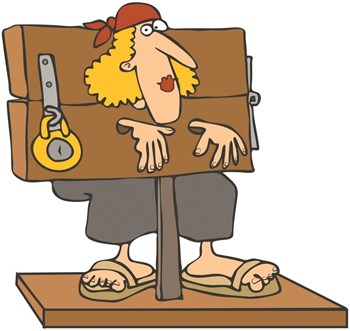 As the old adage goes, one bad apple can upset the apple cart. The same theory holds true for residents who choose to ignore bylaws or house rules, even if they are well-intended and in place to serve the greater good of the community. In the end, it's the board that must take the pulse of the community and determine what rules are appropriate and instruct the managing agent to enforce them as necessary.
Setting the Rules
"The board has the task of setting the rules and policies and the management company has the responsibility of implementing and following through with those decided upon by the board," says Mark Levine, the vice president of business development for New York-based property management firm Excel Bradshaw Management Group, LLC. "The board often has an idea of where they would like to go with the policies that they will set in place and being that managing agents manage multiple properties and have a wider-view of how such rules are actually implements and enforced, we can lend guidance to the whole process based on other experiences."
Actually bylaws and house rules are not one in the same. Bylaws usually conform to how the board or the association operates as a corporate entity and the specific powers and duties therein. House rules and regulations usually relate to use restrictions on the part of residents.
And there are numerous "experiences" that call into question that validity of a rule or a resident's or tenant's willingness to adhere to said rules. These include pet policies, noise complaints and issues such as whether smoking is allowed in common areas, or not at all. "The goal of any rule is to allow a great number of people living in close quarters to live peaceably together. Good rules also make or save the building money at the same time and the best rules allow for all of this and for amenities that benefit the lives of the residents," says Adam Leitman Bailey, founder and partner of the real estate law firm Adam Leitman Bailey, P.C., with offices in Manhattan and Rockland County.
"Setting rules for smoking and noise have been quite effective," he says. "Banning smoking in common areas such as hallways and requiring measures to be put in apartments to stop the spread of smoking has been beneficial to many buildings."