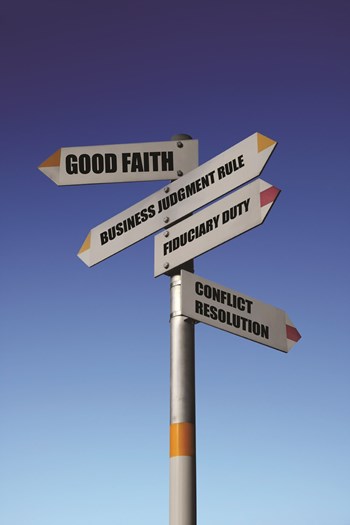 Having an apathetic, uncommunicative board is a big issue in many buildings and associations, but the opposite situation—a board that oversteps its authority—can be just as problematic. When a board does something it should not do, or fails to do something it should (like holding a meeting), it can cost a community in money spent on lawsuits, bad press, and discord among neighbors.
That's why understanding the parameters of a board's powers can help a co-op or condo community's residents keep a close eye on their chosen administrators. All residents can benefit from recognizing precisely what it is that an effective board should be doing. And after acquiring a little knowledge, informed residents will be able to spot potential missteps by board members, and maybe even correct them before they happen.
Being a smart constituent is all about being observant and knowing why or how to object if there is a problem with a board's actions. But first, a resident must understand a board member's role.
Leading in Good Faith
Knowing what your building's board of directors should be doing might sound complicated, but it's really pretty straightforward. Allowable actions for board members are clearly detailed in every building's governing documents, and any curious resident can learn a lot with a little reading. And above all other residents, a board member should be familiar with the boundaries of his or her powers, at the very least by reading those pertinent documents.
A board member not knowing their role is akin to them not doing her job—or at least not doing all of what should be their job. Directors have a responsibility—a 'fiduciary duty'—to act in the best interests of their community, and to not allow personal disputes to get in the way of good management of the building. When volunteering as a board member, a director is expected to put the overall good of the community above his or her own interests.