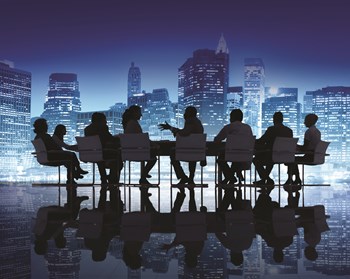 Most board members can use all the help they can get when it comes to understanding the rules, laws, and other factors that guide how they will help govern their community. Senior board members are a terrific source of information, as is a competent, experienced property manager. Building support staff also bring a great deal to the table in terms of hands-on knowledge and institutional memory. But there are other resources available to help boards—both new and well-seasoned—help their building communities thrive.
The Mayor's Office and 311
It will surprise exactly no one that there is not, in fact, a dedicated phone line for co-op and condo boards and board members to reach Mayor Bill de Blasio's office to state concerns and air grievances. But that doesn't mean boards must stay mute. The city's 311 system allows customers to call one easy-to-remember number to access all kinds of information about city government services—including housing related ones. All calls to 311 are answered by a live operator, 24 hours a day, seven days a week and offer immediate access to translation services in over 170 languages. If an operator can't answer your question themselves, they will direct you to the appropriate office or agency. That said, if you absolutely insist on contacting the Mayor's office directly, you can log on to www.nyc.gov/mayor for phone and email information.
The purpose of the New York City Department of Buildings (DOB) is to ensure the safe and lawful use of both commercial and residential properties by enforcing the city's building and electrical codes, zoning resolutions, and state labor and multiple dwelling laws. The DOB also maintains a massive online trove of information on everything from building safety to how to find licensed professionals, as well as the department's annual conference, and a host of educational offerings throughout the year. To access that and more, visit the department's website at www.nyc.gov/dob.
Homes & Community Renewal
The New York State Homes and Community Renewal (HCR) office consists of all the state's major housing and community renewal agencies, including the Affordable Housing Corporation, the Division of Housing and Community Renewal (DHCR), the New York State Housing Finance Agency (HFA), the State of New York Mortgage Agency (SONYMA), the Housing Trust Fund Corporation (HTFC) and others. The HCR is in charge of overseeing the general structure and ensuring that participating buildings are being run in accordance with applicable finance laws. You can learn more at www.nyshcr.org.
As head of the Department of Law, the Attorney General is both the "People's Lawyer" and the state's chief legal officer. Current AG Eric Schneiderman and his office serve as the guardians of the legal rights of the citizens of New York, its organizations and its natural resources—and that includes anyone in a condo or co-op. Condo, co-op and HOA-related complaints can be sent to the office by sending correspondence to the AG's Enforcement Section (Investment Protection Bureau—Real Estate Financing Section) at 120 Broadway, New York, NY 10271, or by phone at 212-416-8122. You can also learn more at http://www.ag.ny.gov/.
The Landmarks Preservation Commission
The Landmarks Preservation Commission (LPC) is the mayoral agency responsible for protecting and preserving New York City architecturally, historically and culturally significant landmarks. The agency consists of 11 commissioners and a full-time staff. If your co-op or condo happens to be a landmark building, you must file for a landmark permit before embarking on any major construction, renovation, or alteration work. To help navigate the process, the LPC publishes a free guide that includes alteration application filing instructions, sample applications and checklists for nine of the most common categories of work that require an LPC permit. Getting the go-ahead can be as simple as a phone call or going online. For more information, visit http://www.nyc.gov.lpc/ or phone (212) 669-7817.
Whether you're on the board of a co-op, condo, or HOA, laws change, and new obstacles arise regularly—it's not a job that you can just 'set and forget'. Keeping abreast of legislative changes, issues up for debate, and industry best practices is part of the deal—and fortunately, there are lots of places to go for help, regardless of how long you've been on the job.