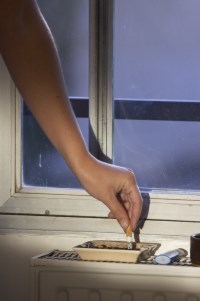 Want to hear a phrase that will scare away just about any potential homeowner—"Sick Building Syndrome."
"Sick building syndrome (SBS) can be summarized as all the situations associated within a building's ventilation system which leads to acute health problems or comfort effects, as experienced by the occupants of that building," says Robert A. Madarasz, president of Envirospect, Inc., an air testing company in Smithtown. "These acute health problems and comfort effects are direct results of being within the confines of the building."
While some may think that there can only be health risks in commercial structures, there's been a lot of press lately about the "sick building syndrome" in residential homes. Over the past decade, more and more people have become aware of the issues surrounding indoor air quality in multi-family buildings and the sort of health problems that can occur.
"Building residents sometimes experience health problems based on the poor quality of the air they are breathing," says Maria Vizzi, president of Indoor Environmental Solutions, an air duct cleaning company in New York. "This air may contain contaminants due to improper air flow. This happens most frequently with newly constructed buildings, 'tightly sealed' buildings that depend on the HVAC system or strong roof fan blowers for the air exchange. Prewar buildings tend to have more windows throughout the apartment, which allows for more frequent fresh air exchange."
There are solutions to treat sick building syndrome. To alleviate the fears of its residents and prevent the health problems that can stem from stale, dusty or mold-contaminated air, many co-op and condo buildings are formulating and implementing maintenance plans that include regular inspections of their HVAC system, as well as periodic duct cleanings to keep allergens and irritants to a minimum.