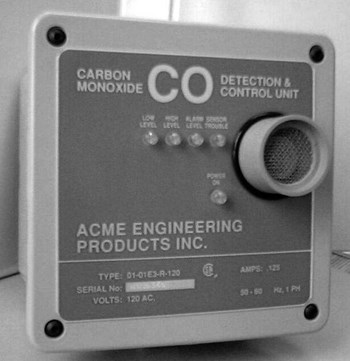 Some building hazards—things like cracked sidewalks, broken windows or crumbling masonry—are obvious to even an untrained eye, making it easy to conduct repairs and prevent further deterioration and potential injury.
Other building hazards don't make it so easy. Toxic substances like lead, asbestos, radon, carbon monoxide and mold are tough to detect, can't be felt or smelled, and can be hidden away inside walls, seep into basements, or even be imbedded in paint, creating a potentially hazardous situation for building residents. The kicker is that when it comes to these "hidden dangers," often nobody knows they're there until the damage— sometimes tragic—is done.
Armed with basic knowledge of each of these potential killers however, property managers, superintendents and even residents themselves can reduce the risk they pose.
Lead
If you live in a pre-1960 tri-state area building or you are repainting or otherwise remodeling any home that was built before 1960, there is a distinct chance that the existing paint on your walls contains lead. In 1991, the Environmental Protection Agency (EPA) named lead the number-one environmental threat to the health of all children in the United States.
Left alone, lead isn't necessarily dangerous in and of itself. The true danger of lead-painted walls comes when the lead is removed or disturbed—usually by scraping, sanding, or burning—and high concentrations of lead are released into the air and inhaled. Young children can also ingest bits of lead paint by biting on a surface (a windowsill, for example) covered in lead-based paint.