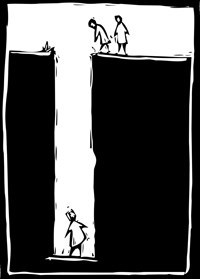 Much like corporations and charity organizations, condos, co-ops and HOAs across the nation are helmed by groups of residents who volunteer to serve their communities, and who are elected to their post by their neighbors. This is of course the case in New York, where hundreds of thousands of residents live in either co-ops or condos across all five boroughs. Given how driven, results-oriented and particular city denizens can be, it's perhaps not surprising to find many individuals volunteering for board positions in their communities.
While many board members are either in or have retired from successful, demanding careers that may impart terrific insight into how to manage their building or association, there are many situations in which a co-op, condo or HOA's board of directors may need an expert's advice in law, finance, or corporate administration. New York laws, as well as co-op and condo bylaws can vary a great deal from one community to the next, and certainly aren't always intuitive. These inconsistencies and intricacies can lead a perfectly well-meaning board to make a decision with serious legal ramifications, putting the board at risk for lawsuits both within and outside the community.
Getting On Board
The profile of an individual attracted to a volunteer board position is generally an intelligent, energetic, and outgoing personality—someone wanting to make a difference. (Not so different from the stereotypical New Yorker, perhaps!) Even when board members are elected by the community, there is no compensation for the time and effort a volunteer job of this magnitude involves.
Whether a board member is still working full time, or has retired from a successful career, there are times a board may need an expert's advice. The fields of law, insurance, and accounting are specialized and varied; one size does not fit all. Having a CPA on the board, or an attorney, or an insurance adjuster does not mean a board can always forgo hiring an expert consultant.
The overall lack of specific experience or knowledge may lead a perfectly well-meaning board to make a decision with minor to serious legal ramifications, putting the board at risk for lawsuits both within and outside the community. Honest mistakes are going to happen no matter how careful or conscientious a board approaches the various duties involved in running a community.
Be Proactive
The most common reason a board may commit a legal blunder in the course of dealing with community issues? "Failure to be proactive," says Stephen W. O'Connell, an attorney and partner with the law firm of Smith, Gambrell & Russell LLP in Manhattan. He jokes about some HOA documents not being updated "since the flood"—as in the one with the Ark—but O'Connell knows it is no laughing matter. "Boards need to make sure they are current."
It is not unusual for association bylaws to contain restrictions and meeting provisions that may have been superseded by the state statutes or arbitration and/or court decisions. Failure to note these revisions or keep up with new ones can invalidate a board's decisions and perhaps even expose a board to liability. When the updating process is an ongoing endeavor, a board shouldn't hesitate to seek legal clarification for the community's individual needs and requirements.
Liability and risks are complex issues; running a community is like running a business with a multi-thousand dollar budget. "Part of the business of doing business is to be proactive; don't be penny wise and pound foolish," says O'Connell. "Call the association attorney when needed."
Knowing when to place a call for legal advice is sometimes difficult in itself. It is equally important for a board to realize what they do not know. Fear of incurring legal expense unnecessarily may stop a board from seeking specific legal counsel, but ignorance of the law is not defensible and ignorance can be expensive.
Bruce A. Cholst, a partner with the Manhattan-based law firm of Rosen, Livingston, & Cholst, LLP, refers to the failure to be proactive as "fear of running up the meter," and he warns "irreversible legal error" may be the end result. "An educated board should learn exactly what is and what is not included in a retainer fee; not all attorneys bill by the hour, or by per phone call." Additionally, Cholst encourages boards to take advantage of the overall education possibilities offered in monthly trade publications, (such as The Cooperator), and/or workshops available through annual trade events such as The Cooperator's annual Co-op & Condo Expo and organizations like the Council of New York Cooperatives & Condominiums (CNYC), the Federation of New York Housing Cooperatives & Condominiums (FNYHC), and the New York Association of Realty Managers (NYARM). The Community Associations Institute (CAI) also just launched a Manhattan-based Big Apple chapter, that will hold events, seminars, and board training.
Read the Fine Print
According to David L. Berkey, a partner with Manhattan-based law firm of Gallet Dreyer & Berkey, LLP, another common—and expensive—mistake boards commonly make is entering into a contract (any contract) without legal counsel. When a board is going to spend thousands of dollars on a project, it is always a good investment to have a contract reviewed before it is signed. Contracts are generally written to favor the presenter/contractor. If a board wants to be sure the interests of their community are adequately addressed and protected, the attorney should always have an opportunity to review a contract, or perhaps even negotiate a better deal; negotiation after a contract is signed is difficult, if not impossible.
Cholst warns boards of contracts containing "sweet language or sugar coated provisions" deep within the body of the contract. One example he offers is a 'self-renewing' clause, which may be hidden in the contract body and easily overlooked by anyone not familiar with this aspect of contracts. Such a clause may keep a community locked into an expensive, one-sided contract with nothing to show for the expense and aggravation. "The greatest savings are realized, not from failing to contact an attorney in order to save on his fees, but from intelligent use of his or her services," says Cholst.
Most community association boards have good intentions but it may not be easy for the board to carry out their plan of action. Before calling in the attorneys, a board should be completely familiar with their governing documents, what is and what they are and are not authorized to do. Forgetting to follow legal procedures buried in the association's governing documents or a State statute is a common mistake that can completely derail a board. After checking for any and all updates and modifications, legal counsel should be able to quickly okay or correct any errors or misconceptions.
O'Connell, Cholst, and Berkey all point out distinctive differences between co-op and condo law. "All too often, condo boards want to regulate policy like co-ops," says Cholst. Co-ops have more power, and operate with a landlord/shareholder legal status. Condo boards have less power and more room for error."
Damage Control
If after careful reviewing and due diligence there is still a misinterpretation of the community documents, repairing the situation is often possible, as long as board members do not resort to a cover-up. Once a mistake is noticed, a board should take positive action, and clear up any confusion.
There is a distinct difference between mistakes made in good faith, and deliberate errors. Community association articles of incorporation require indemnity for board members with few exceptions, and directors and officers liability insurance should be provided. However if a board is guilty making a decision in bad faith, they may indeed be held liable. "Violating a criminal law, deriving improper personal benefits from a transaction, or a reckless act or omission committed with malicious intent for human rights, safety, or property are acts which may be prosecuted," says Berkey.
Board members also need to be aware when emotions are playing a part in the decision-making process. Selective enforcement of community policy may become a legal issue. If a member of the board is personally involved in a situation requiring a vote, that board member should abstain from voting to remove any perception of wrong doing or self-serving interest.
Keep It Friendly
For most condo and co-op residents, a home is their most important investment. When a board takes action designed to protect that investment, the community at large, and the residents, the board should experience few problems. By remaining aware of the legalities and perceptions, a board can insure a better sense of community and good will, making life more pleasant for the residents and easier for their chosen administrators.
Cholst notes that litigation between a board and unit owners or shareholders is one of the largest sources of legal fees for both co-ops and condos, but residents are less likely to challenge board action when the lines of communication remain open, and residents understand the reasoning and rational behind a board decision. A board can adopt a pro-active, personable, and informal approach to information sharing, and keep relationships with all residents friendly. A "Notice to Cure" can always be issued if unit owner or share holder doesn't respond to the friendly approach.
Most for–profit businesses consult professionals before making big decisions, and so should non-profit community associations. Experts are available in every field- managers, accountants, insurance agents, and engineers can all supply a wealth of accumulated knowledge. A savvy board will do their homework, and then consult with the association's attorney before signing off on any major contract or program. Those dollars spent in proactive decision making may well save thousands of dollars in legal fees at a later date. As the pros say, education is always better than litigation. Seeking expert advice on all legal matters and always before signing a contract will go a long way towards keeping the "Sweet" in "Home, Sweet Home."
Anne Childers is a freelance writer and frequent contributor to The Cooperator.