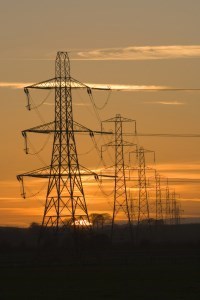 Prior to 1999, New Yorkers had to buy their electric and natural gas from the public utility company that serviced their area. Operating as regulated monopolies, the utilities weren't able to offer customers competitive pricing or customized pricing and services options. But all that has changed.
As part of the 1999 New York Public Service Commission order that opened the electricity industry to competition, the services that utilities provide have been split into two parts—supply and delivery—with the supply portion now open to competition. Independent energy service companies (ESCOs) have entered the market to compete for your business. In fact, 1.3 million New Yorkers have already switched to ESCOs for their electricity and natural gas supply.
ESCOs specialize in supplying energy—electricity, natural gas and clean, green renewable power. Because ESCOs aren't bound by certain government restrictions, they are able to offer customers choices—such as 1-, 2-, and 3-year fixed rate plans, and variable rate Plans that allow you to lock in your rate whenever you want.
Utilities favor you moving to an ESCO because it allows them to focus on what they do best—delivery and service. Plus it means they can get out of supplying the energy, which is a service that they have historically provided but were not allowed to profit from. When buying from an ESCO, your current utility will still deliver electricity to your home or business through its existing transmission and distribution system. You will still call your utility if your power goes out, or if you have an emergency situation related to your power. The reliability of your power supply will not change.
The biggest winner in energy deregulation is you. Now you are free to shop around for your energy supplier. And with ESCOs competing for your business, you are able to get more for your energy dollar.
You have the power to choose your phone, cable and internet service suppliers for your home and business. Now you can choose your energy supplier.
How important is it to take charge of your energy purchases? More important than you might think. New Yorkers pay the highest electricity rates of anyone in the U.S., with the exception of Hawaii.
In 2006, residential electricity rates in the Northeastern U.S. fluctuated over 400%, ranging from $0.045 to $0.19 per unit consumed. Commercial rates fluctuated even more, over 700%, ranging from $0.053–$0.20 per unit consumed. To put it into perspective, if gasoline prices were to change at the same rate, you would see prices at the pump move from an average of $3.00 per gallon all the way to $12.00 per gallon for residential and $21.00 per gallon for business customers! It would be shocking for 20 gallons to cost $55.00 one day and $240 or $420 the next. With that much volatility in electricity rates, it is difficult to manage your energy costs.
As a result of energy choice, ESCOs have created many new products and services to meet your needs. For example, Accent Energy's RateEscape™ program helps you avoid surprises by locking in your rate for a set period of time. If electricity prices go down, you have the opportunity to reset your fixed rate down without penalty. This allows business and residential customers the ability to control and budget electricity cost. Additionally, MarketMinder by Accent Energy™, a complimentary monthly energy newsletter, informs customers about conditions in the market and helps you make informed decisions about locking in your rate. Accent has created products and services that help you leverage our expertise. You are empowered to make informed energy decisions without having to take the time to become an energy expert.
Like all competitive businesses, competition spawns innovation and new technologies that promote new products and services. Consumers benefit by having a choice of innovative programs that aren't available from their current utility company. It's a win-win for all—for the consumers, for the operators of New York's high rise buildings. It also helps the New York economy in general as it fuels the job market as well as fueling your office and residential buildings. As ESCOs headquartered out-of-state employ direct sales reps, sales managers and recruiters, in turn, the direct sales representatives visit co-ops, condominiums and businesses in New York's five boroughs to educate building owners, superintendents and their boards about deregulation and offer programs designed to help them better manage their costs.
So how do you switch energy suppliers? It's easy! It takes just a few minutes and there is no cost to switch. In fact, you will not notice any difference in the physical delivery of your electricity. The utilities work directly with the ESCOs to make the move seamless and easy. New York utilities offer special programs to assist you with switching to an ESCO:
•Con Edison's "Power Your Way" program
•National Grid's "New Choices" program
•Central Hudson's "Customer Choice" program
Once you select the rate plan that works best for you, your new energy service supplier and your local utility coordinate everything else. You will begin receiving electricity and/or natural gas from your new supplier typically within 15 to 45 days depending on your billing cycle.
Again, when you choose an ESCO as your supplier, the energy still gets delivered and serviced by your local utility company. There will be no disruption in your service. And you'll continue to get just one bill, with the energy supply portion clearly broken out.
Another perk of switching to an ESCO is that you will not pay New York State sales tax on the delivery portion of your bill. In addition, you will receive an additional credit just for switching.
For most of us, the cost of energy is a significant expense. The good news is, as a consumer, you can take control of your energy future. Take the time to understand the opportunities available to you. Whether you are interested in locking in volatile energy prices or buying environmentally-friendly green power, seek out and work with ESCOs that can help you establish what's most important to you and the products and services to help achieve energy objectives.
Dana Saucier is co-founder & chief marketing officer of Dublin, Ohio-based Accent Energy™, an energy services company that supplies electricity, natural gas and green power to commercial and residential customers in New York, Texas and California.