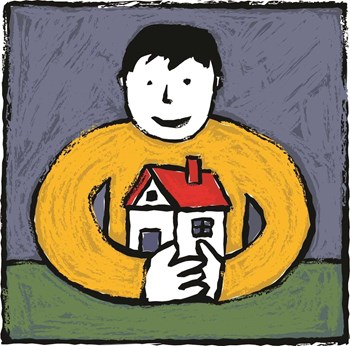 Winston Churchill once said that "Attitude is a little thing that makes a big difference," and that couldn't be more apt for those who live in multifamily buildings.
Co-op board members and managing agents sometimes complain that residents have what they call a 'renter's mentality'—-based on viewing themselves as tenants of their board and management company, instead of rightly regarding themselves as shareholders in a corporation. They aren't aware that a board or property manager is not the same as a landlord, and their monthly maintenance fee is not equivalent to rent.
When a person buys into a co-op, they are not just renting an apartment in a building; they are buying into a collective enterprise. They are a shareholder, and must collaborate with their fellow shareholders to protect their common investment, which is the building.
Understanding the difference between renting and shareholding is crucial for a resident of such a community, but of course in New York City, many folks lead very busy lives and don't pore over their building's governing documents. So they don't always know all of the details of the arrangement into which they now reside. Boards and managing agents can help shareholders and apartment owners understand the distinction between being a renter and a shareholder, as well as understanding their duties in a cooperative setting. It takes time and information, as well as neighbors talking with neighbors.
Cooperative Effort
People don't always recognize the cooperative elements involved in being a co-op shareholder. It's not like renting, where a resident pays money for an apartment and its maintenance, but has no vested interest in the building. Folks in co-ops and condos are owners, and part of a corporation that governs the building, though getting residents to understand the difference can be trying for both board members and property managers alike.