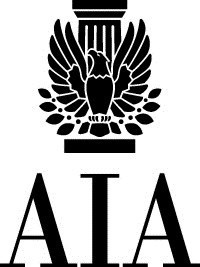 This year marks the 150th anniversary of the American Institute of Architects' first (and largest) chapter—its New York Chapter, founded in 1857.
Like any successful organization, the AIA-NYC chapter has changed with the times. It started with only 29 members, but today, there are over 4,000 practicing architects, allied professionals, students, and public members interested in architecture and design involved with the organization. Since its inception, through the creation of various architectural contract forms and the establishment of educational classes and licensing, the AIA has been at the forefront of change and creation in its industry.
Now as the flourishing chapter faces its future, there are always pressing issues to address—including the creation of a more environmentally-friendly America and the immense growth of the chapter and its need for volunteer support—while still maintaining the organization's main objectives.
Many Members, Many Roles
"The AIA advocates for and helps assure the design quality, livability and sustainability of our buildings and communities," says Rick Bell, AIA-NYC's executive director. "This means that where and how we all live is made safer, healthier and more pleasing by the intervention of architects who learn from each other by sharing knowledge and best practices. Architects care passionately about design, and the impact that design may have on improving people's lives."
According to Bell, the New York City chapter is dedicated to achieving three goals—design excellence, public outreach and professional development.
"Design excellence needs to be encouraged at every opportunity," says Bell. "Recently, for example, we previewed plans for the Hudson Rail Yards—previously the site of the proposed 2012 Olympic Stadium. Plans are reviewed and suggestions made for changes or improvements before position statements are drafted for delivery as testimony at regulatory agencies. Design quality is not only monitored but encouraged."
"In addition to the more public face of our local chapter," adds chapter president Joanne Blumenfeld, "the AIA in general has become more inclusive. We have a long way to go in this respect, but there have been some gains made.When I started in the profession, women were a very small, fractional minority, and the profession was not at all diverse.There have actually been large gains made in the role of women; we have been less successful with attracting and promoting a diverse membership."
Bell also explains that public outreach means working with journalists and critics, elected and appointed officials, and—most importantly—the general public. Professional development allows members to continue to educate themselves and expand their knowledge of building systems, technologies, materials and safety processes. The chapter also works closely with emerging architects and firms.
"An exhibition of work by recently created architectural offices helped overcome one of the biggest hurdles to survival, not being known, not getting press," says Bell. "They may not as yet be household names, but they are now well on the way to becoming recognized and sought-after young practitioners. Suffice it to say that young practices and experimentation are encouraged."
Building Upward
Today, both nationally and locally, the AIA is putting much of its collective energy and attention into improving the environment. As part of that effort, the group is joining forces with the United States Conference of Mayors to promote integrated/high performance building design with a goal of reaching 50 percent fossil fuel reduction by 2010 and carbon neutral buildings by 2030. It is their mutual goal to encourage all of the nation's mayors to take a strong stance in favor of sustainability by adopting practices that meet 2030 reduction goals in their own communities.
"Here in New York, the AIA has partnered with the mayor's office to help develop and implement the planed sustainability goals," says Bell. "We've led and participated in workshops and outreach sessions that helped determine the broad outline and plan announced by Mayor Michael R. Bloomberg on Earth Day."
But architects don't just talk about green buildings, of course - they design them.
"Even in our own storefront home in Greenwich Village," says Bell. "At our Center for Architecture, [which opened in October 2003], we installed a geothermal mechanical system where the energy source is not combustion, but rather two wells that each go down 1,250 feet—the height of the Empire State Building before its antenna. The ground temperature down there is constant at 55 degrees Fahrenheit. The embodied energy in the earth's crust is the source of our air conditioning, which is not only free, but guilt-free."
The Center for Architecture, a 12,000-square-foot center at 536 LaGuardia Place, is a hub for all interested in the built environment and what Bell calls, "clearly our number-one success." With galleries and meeting spaces on three interconnected levels, the center functions as a place where architects, interior designers, engineers, landscape architects, urban planners, lighting designers and civic activists can meet, debate and help orchestrate the future of New York City.
"Each year since the new space opened its doors we have had over 100,000 visitors," says Bell. "A thousand public programs a year, and 20 exhibitions each year have elevated the level of discourse on design and planning issues citywide."
"The AIA-NYC chapter has become a much more activist chapter since we opened the Center for Architecture," says Blumenfeld."The center has allowed us public outreach that we could only dream about before.We've been transformed from a professional organization into a public destination, attracting both our members and the general public and engaging them in a dialog about the city and our community."
Looking to the City's Future
Inspired by its past and current successes, the AIA-NYC has looked forward and undertaken two special projects. New Housing New York is an architect/developer competition launched this spring in partnership with the Department of Housing Preservation & Development, creating 202 units of affordable and sustainable housing in the Bronx. The municipally supported "Public Information Exchange" – or PIE for short—(see www.pieaia.org) is the second initiative, also launched this spring. PIE creates a web-based interactive feedback loop that not only archives the many programs and exhibitions of the AIA's Center for Architecture, but also generates discussion and dialogue about the City's major design and development initiatives.
The AIA-NYC is also a key player in issues like zoning and landmarking. The group was consulted on rezoning efforts in Harlem, a planned addition to the New York Historical Society's building on Central Park West, and the much-publicized Hudson Yards project.
And that's just the tip of the iceberg. According to Blumenfeld, "Because we have our Center here, we have more opportunities for engaging the public on issues related to the built environment, and so each year the president selects a topic to organize events, seminars, exhibits around. This year, the theme is 'Architecture: Inside/Out.' We are looking at the spaces and environments that are inside the city; spaces where people work and live, and how they can be improved.These are the spaces that individuals spend the majority of their time inhabiting, as opposed to outdoor space, which we move through and are more transitional.How do we design interior architecture that is humane, functional, sustainable and beautiful?"
Another AIA-NY-sponsored program to watch is the New York: New Visions program. According to Blumenfeld, "New York: New Visions is a coalition of professional organizations relating to the built environment: engineers, architects, landscape architects, planners, lighting designers, and so forth. These groups came together after 9/11 to try to steer the development of the World Trade Center site in a direction that would benefit the city as a whole."
Blumenfeld says the group drafted guidelines that included remapping some of the streets in Lower Manhattan, advised on the location of the memorial, and how to keep the entire area pedestrian-friendly. The guidelines also recommended an above-ground transportation hub, sustainable buildings, and cultural facilities.According to Blumenfeld, most of the group's recommendations have been incorporated into the development that is occurring downtown around the World Trade Center site.
"The coalition has moved its focus onto urban design issues for the city in general," says Blumenfeld."Lately, it has co-sponsored at the Center for Architecture a series of presentations regarding the Mayor's plan for the future of the city, his 2030 initiative."
Tomorrow's AIA-NY
"Right now, managing the Chapter's growth and our explosion of activities and events" is a full-time job, according to Blumenfeld, but some issues loom large in the organization's future."Sustainability and global warming are going to be important to us as to everyone," she says, "and the construction industry and built environment plays a large role in energy consumption. NYC passed Local Law 86 this year mandating that all city construction over a certain threshold of cost be designed Leadership in Energy and Environmental Design (LEED) silver at a minimum. They are ahead of the curve on this—ahead of the private sector, even— and the true ramifications of this are not yet apparent.But change in the way we design, and in people's expectations, is inevitable."
"Important design occurs at many scales," says Blumenfeld in closing. "At the scale of urban design and the city and region; at the scale of an individual building, and at the scale of the spaces we inhabit in our daily lives. Improving the design of the physical environment has a direct impact on the way we live and work."
Lisa Iannucci is a freelance writer living in Poughkeepsie, New York and a frequent contributor to The Cooperator.