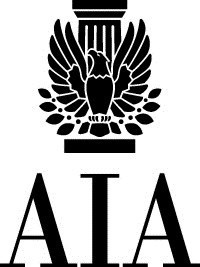 This year marks the 150th anniversary of the American Institute of Architects' first (and largest) chapter—its New York Chapter, founded in 1857.
Like any successful organization, the AIA-NYC chapter has changed with the times. It started with only 29 members, but today, there are over 4,000 practicing architects, allied professionals, students, and public members interested in architecture and design involved with the organization. Since its inception, through the creation of various architectural contract forms and the establishment of educational classes and licensing, the AIA has been at the forefront of change and creation in its industry.
Now as the flourishing chapter faces its future, there are always pressing issues to address—including the creation of a more environmentally-friendly America and the immense growth of the chapter and its need for volunteer support—while still maintaining the organization's main objectives.
Many Members, Many Roles
"The AIA advocates for and helps assure the design quality, livability and sustainability of our buildings and communities," says Rick Bell, AIA-NYC's executive director. "This means that where and how we all live is made safer, healthier and more pleasing by the intervention of architects who learn from each other by sharing knowledge and best practices. Architects care passionately about design, and the impact that design may have on improving people's lives."
According to Bell, the New York City chapter is dedicated to achieving three goals—design excellence, public outreach and professional development.