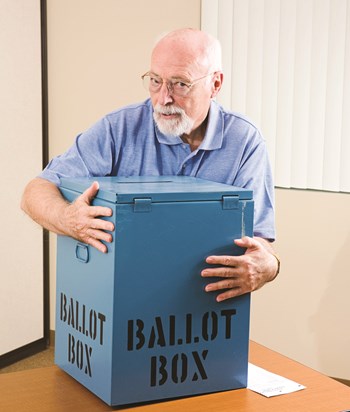 Every co-op, condo, and HOA must elect a board of directors to oversee the community's finances, physical maintenance, and other day-to- day operations. While board elections don't rise quite to the level of a state or even local election in terms of gravitas, an apathetic or inept board can profoundly impact the cohesion and quality of life in a given building or association— and a truly bad board can run a community into the ground. Given the high stakes, it's crucial that board elections be carried out properly and fairly. How can board election fraud be prevented? And how it can be detected—and corrected—when it does occur?
In the News
The issue of widespread election fraud in condominiums and HOAs came to the forefront recently in Florida when it was discovered that at least 30 percent of the common interest communities in Miami-Dade County regulated by the Florida Department of Business & Professional Regulation (DBPR) were the subject of complaints or were actually being investigated for committing some kind of election fraud or administrative irregularity.
In an investigation by The Miami Herald and Univision, multiple HOAs in Florida were accused of forging ballots, casting duplicate ballots, intimidating owners to change their proxies, and attempting to cover up the voting irregularities.
The Process
Before we delve into the muddy waters of fraudulent elections, we must first understand how the election process is supposed to work.
"Almost every community association that I've dealt with or represented has a provision in its bylaws that dictates and spells out that there shall be an annual meeting at which the directors, (if it's a homeowner's association or a co-op), or the members of the board of managers (if it's a condominium), are elected," explains Marc Schneider, Esq., founding partner of the law firm of Schneider Mitola LLP, which has offices in New York City and Long Island. "And it usually spells out some of the procedures for doing so, such as the amount of notice that you have to give to the residents [that an election is upcoming]. For example it might say something like, 'not less than ten or more than thirty days.'"