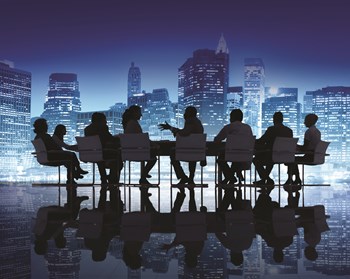 While everyone at 24 Fifth Avenue will miss the doorman, Caspar Orenga, nicknamed Mr. Wonderful, those who will be affected most by his retirement will be the older residents he cared for and attended to with patience and a smile for over 20 years. Like most building doormen, Orenga provided a sense of security and warmth for older residents. He took the time to say more than Good morning or Good evening; he was a friend.
Orenga, and others like him, are just an example of how important it is to make older residents feel safe and at ease. Frequently overlooked are the needs of aging tenants who require systems and staff to provide them with the care and attention they desire: Someone to knock on the door and see if they're okay; a younger resident to do some grocery shopping; or even creating a network of other senior residents to allow them to help themselves. Often, producing a help system doesn't take too long or cost too much; all that really matters is the involvement put into it.
Special Residents Have Special Needs
While doormen like Mr. Wonderful are the first line of defense against crime, they also provide a sense of security for tenants, especially those living alone. When a tenant fails to appear to collect the mail or go out at a usual time, doormen very often will call the tenant's apartment to check. Or alert the superintendent. But what if your building has no doorman? Tenants need to become more aware and responsive to their neighbors' needs and conditions, advises Loretta Ponticello, who heads the Senior Committee of City and Suburban Houses complex in Yorkville, where each floor has created a buddy system for this purpose.
The problem is, only a few buildings seem to have a set policy of checking on or assisting those most likely to be in trouble or need, says Mary Ann Rothman, director of the Council of New York Cooperatives. Rothman explains that this is because setting up systems to address the needs of vulnerable tenants is still not a priority with most boards who are often overwhelmed with solving other problems the building is facing. The workshop offered at the Council's 1994 conference, Solving People ProblemsMeeting Building Residents' Special Needs, attracted only ten people.Ruth Radow, an attorney and chair of the New York State Housing Committee on Elder Law, feels boards would change their minds if they realized how much could be saved if elderly residents were taken care of. What most boards don't realize is that ade-quate atten-tion to older residents who have special needs can help prevent dam-age to the building, says Radow. For example, when a stove burner, oven, faucet or other appliance is accidentally left on, serious damage can be the result. Paying attention to these special needs is important, not only for humanitarian reasons, but for the safety and welfare of the entire building, Radow explains.
Some larger complexes send out surveys, requesting residents to tell them how the building staff and management can be of help. While many respond, according to Ruth Lerner, a board member at The Waterside Apartment Complex, those who most need help are sometimes too private or afraid of being institutionalized to answer candidly.