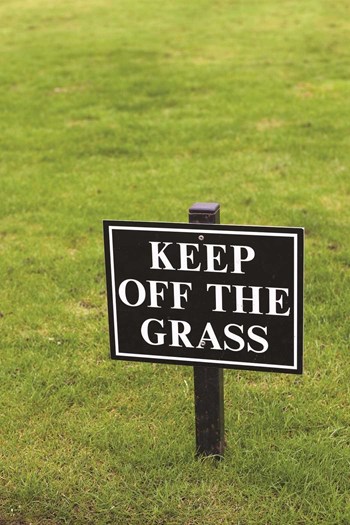 Community living' in the context of a co-op or condo building means abiding by a set of rules and regulations designed to serve the community's best interests and maintain property values. The building board makes the rules, and the residents abide by them. Usually, this give-and-take is pretty painless but sometimes the rulemakers themselves run amok.
Such was the case when the board of directors in one New York City condo decided that every door in its hallways should look identical, so they adopted a rule prohibiting anything on the doors, reports Eric M. Goidel, a partner with the Manhattan-based law firm of Borah Goldstein Altschuler Nahins & Goidel, P.C.
"Someone put up a decoration during Ramadan [the Muslim holy month]," he recounts, "and residents on the floor complained about it. They wanted our firm to enforce the rule of nothing on the doors. I asked, 'When is everybody going to take down their mezuzahs?' They said, 'Well, the rule says you can't put anything on the door. The mezuzah is on the door jamb.' I told them, 'When we go before the Human Rights Commission, you make that argument, because I cannot.' State law requires equal treatment under the law. The board could enforce nothing on the doors if it was prepared to also take down mezuzahs or Christmas wreaths, but you can't pick and choose."
Where Rules Come From
In a residential community setting—a condominium, cooperative, or homeowners association—the developer writes the initial set of rules and regulations as part of the documentation creating the community. After the transition to owner control, the board of directors or board of managers may rewrite or revise what it inherited, and adopt additional rules and regulations.
In a condo or HOA, the declaration and bylaws provide the basic framework of association governance and management, including election rules and procedures, duties of officers and directors, voting rights, and form requirements. "Some condo bylaws include the house rules. Some refer to house rules and they are attachments. The contents are typically the same. They govern day-to-day conduct within a building," says Jeffrey M. Schwartz, a partner with Wolf Haldenstein Adler Freeman & Herz LLP, a Manhattan law firm.