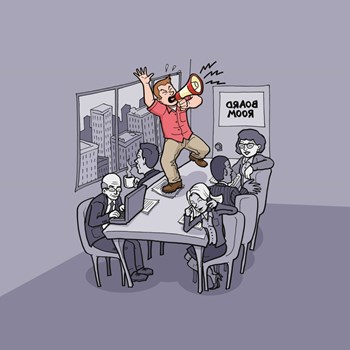 There are a number of things that make shareholders unhappy in a co-op or condo, but chief among the complaints is when the board just doesn't seem to hear their concerns or doesn't do its duty to keep shareholders informed of board meetings, important decisions or anything else that might affect shareholders' investment and day-to-day life in the building.
Georgia Lombardo-Barton, president of Manhattan-based Barton Management LLC believes that many shareholders may not realize the amount of time board members dedicate to co-op/condo matters.
"If there are issues that shareholders feel are not being addressed, they should contact the managing agent in addition to contacting the board members," she says. "We recommend shareholders first present their questions to the managing agent in a respective, professional tone."
When a board is unavailable and/or unresponsive to a shareholder's questions and concerns, problems can arise.
Patricia Kantor, a partner with the law firm of Edwards Wildman, who has represented NYC co-op and condominium boards for more than 20 years, says she advises the boards she works with to take owners' questions or grievances very seriously.