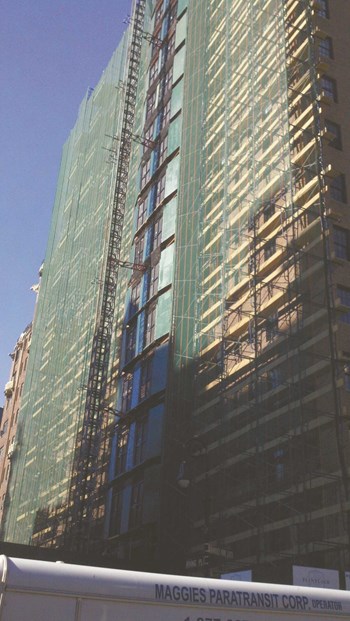 Nowadays, almost every co-op and condo board member and every board manager knows about Local Law 11 inspections. The law and its predecessor, Local Law 10, were originally enacted to make building facades safe and to protect pedestrians below. There are now about 12,500 buildings in the city—condos and co-ops included of course—that are subject to Local Law 11.
Like many laws and regulations, Local Laws 10 and 11 were prompted by tragedy. Local Law 10 was passed and signed into law in 1980 by then-Mayor Ed Koch after a Barnard College student was killed in May 1979 by a piece of terra cotta that fell from a building.
Under that law, the facades of buildings of more than six stories had to be inspected every five years by a licensed engineer or architect and certified as safe. Serious deficiencies had to be corrected and the building given a second inspection.
Later, other accidents—including the death of a 16-year-old student struck by a falling brick, a parapet collapsing in back of a building, and a shower of debris that fell from an office building on Madison Avenue, led to efforts to tighten up Local Law 10. The result was Local Law 11, passed in 1998.
One of the main differences between Local Law 10 and Local Law 11, according to Wayne Bellet, head of Manhattan-based Bellet Construction Inc. was that under Local Law 10, only the front façade, plus side-walls up to 25 feet from the street had to be inspected. Under Local Law 11, on the other hand, all the building's façades have to be inspected. The only exception is for walls that are 12 inches or less from the wall of an adjacent building.