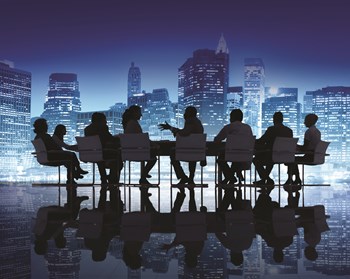 Admission requirements for co-op buildings in New York City are typically pretty stringent. A board has the authority to require prospective purchasers to provide extensive financial documentation along with social and personal reference letters, to interview with the board and/or an admissions committee of the board, and in many cases, to undergo criminal and financial background checks.
Historically, the rules for buying condos were much more lax than they are for co-ops, but in recent years, that has been changing. Some Manhattan buildings—such as the Trump buildings, and some newer ones on Fifth Avenue and the Upper West Side, according to brokers and attorneys questioned on this issue—now require more extensive financial documentation, social references and some, even interviews for prospective buyers. And on the opposite end of the spectrum, brokers envision that you also may see some co-ops loosening their requirements in an effort to attract buyers.
In the case of some of the condos he has represented, Stuart M. Saft, an attorney with the Manhattan law firm of Wolf Haldenstein Adler Freeman & Herz LLP, says the board in their bylaws will state that they don't have to exercise their right of first refusal until 20 days after they've been supplied with the specific documentation they require.
The Right of First Refusal
In New York, the sale of a condominium is conditional upon the Board of Managers waiver of the right of first refusal approving the purchaser, unless you are purchasing directly from a developer. In certain condominium declarations, this right of first refusal provision gives existing owners of other units in the complex (or the board of managers) the right to purchase a condominium for the same price, and under the same terms, as a party whose offer-to-purchase has been accepted by the seller.
"They've become very concerned about quality of life issues—people making too much noise or becoming disruptive. It's already in the governing documents. It's standard in everybody's condominium bylaws," Saft says.