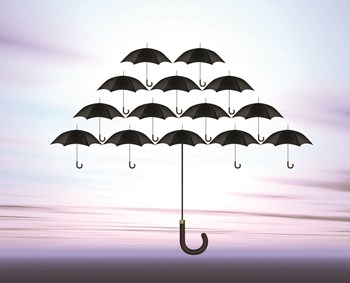 For many people, their home is their greatest asset. Yet studies show that 59 percent of today's homes are underinsured by an average of 22 percent. To protect their investment this hurricane season, homeowners should update their insurance regularly to include improvements, major purchases and increased rebuilding costs, according to the Insurance Information Institute (III).
"Hurricane Katrina was a painful reminder to homeowners that they should contact their insurance agent or company representative at least once a year to make sure that their insurance is up to date," said Jeanne Salvatore, senior vice president and consumer spokesperson for the III. "A major home alteration or addition, even a lifestyle change such as marriage, or a family member moving in (along with his or her belongings), should trigger a call to your insurance company."
The cost of building or repairing a home has increased dramatically in recent years. According to the U.S. Census Bureau, homeowners spent over $218 billion on additions, alterations, maintenance and repairs in 2005, up from $201 billion in 2004. Materials like lumber, cement, gypsum and structural steel products have become scarcer, not only because of the devastation from last year's storms, but also because of increased global demand. In fact, the cost of lumber climbed 6.1 percent in 2005, according to statistics from the U.S. Department of Labor.
To properly insure your home, the Insurance Information Institute recommends that homeowners ask their insurance agent or company representative three key questions:
1. Do I have enough insurance to rebuild my home?