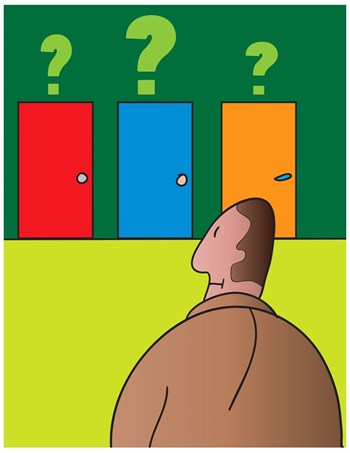 Convenience and saving money are just a couple reasons why a co-op board or homeowners association would choose to self-manage a property. Though, outside managing firms and property managers are hired and employed for good reason. The job requires collecting monthly co-op and condo fees, hiring and managing staff, responding to residents' issues, among other expected and unexpected tasks.
Pros & Cons
The primary advantages of self-management are a significant expense savings for the board or the association. "You're not getting the management fee that has to be paid which, depending upon the level of service and what the different companies offer, could be somewhat substantial," says Stewart Wurtzel, an attorney at the Manhattan-based law firm of Tane Waterman & Wurtzel, P.C. "The second reason you'll often find, certainly in smaller buildings and sort of an ancillary to cost, is that [those boards] don't necessarily have a wide degree of companies, who really want to take on four-unit, six-unit, eight-unit buildings."
Another benefit of self-management is the ability to take control over the direction and operations of the building. Often, management companies have their own set protocol for dealing with delinquencies or hiring contractors that may conflict with the needs and values of a particular board. "There is an issue of control. They always say, and it's so true, 'If you want something done right you do it yourself.' "You're turning over these very important responsibilities of running a corporation to basically a stranger," explains Marcie Waterman Murray, who is also with Tane Waterman & Wurtzel.
Steven Troup, a partner at the Manhattan law firm of Tarter Krinsky & Drogin LLP, in charge of the Cooperative and Condominium Practice Group, advises boards that have an interest in self-management to outsource at least some of the operations to a managing agent, unless the building is very small. "It doesn't have to be a full-service managing agent but someone who can collect the rent, bill the rent and oversee projects, especially if there is no super around." He says that a four-unit building in Brooklyn that he represents hires a part-time super to come in weekly to assist in operations and also bring in a technical knowledge of heating, cooling and general maintenance.
A self-managed board may be more involved with its residents, since they are neighbors, who are in charge but having an emotional involvement can be tricky. "Managing agents will, if they're doing their job properly, run these buildings as a business, which means if the maintenance and the common charges aren't paid, they will advise the board to authorize them to contact the attorneys for the building and commence appropriate legal action. Also, there's more of an emotional factor that might go into it, and sometimes that can be an advantage. The sympathy factor can play into this. Somebody having a legitimate hardship is likely to get a little more leeway from your neighbor who's managing the building than a professional who's managing the building. Although, everything eventually goes through the board, hopefully. But, even that sympathy factor doesn't always wind up doing the best job for the building as a whole. If somebody's not paying his or her share, then the budget has to be made up somewhere else because the bills have to be paid up," Murray explains.