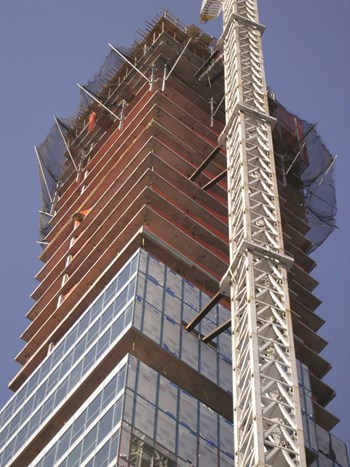 If one aspect of New York has remained constant since the city's founding, it's that nothing remains constant. New York's own Washington Irving, the writer for whom Irving Place is named, groused in his September years that the city he recalled from his youth no longer existed. Too much had changed, he lamented. And that was in the 1850s, before the Civil War, skyscrapers, and Donald Trump.
There's a reason it's called New York. It can be argued that no other city on earth has undergone such constant reconfiguration and transformation. Storied buildings—the original Madison Square Garden, for one—are here today, gone tomorrow. Invariably, something even greater and bolder sprouts up in their place. And often, these days, the new constructions are residential housing.
While the industry has been marred in recent months by construction accidents—I am writing this 24 hours after a crane collapse ruined a block on East 51st Street, claiming four lives and injuring dozens more—and while the real estate market in the rest of the country continues to atrophy, residential development in New York remains a booming business that shows little sign of slowing, no matter what the economic indicators. New high-rises seem to spring up almost overnight, like the luxury condominiums in Whoville. According to the city's Department of Buildings (DOB), there were almost 2,300 new building permits issued citywide in the first half of fiscal year 2008.
But what is involved with getting a project (literally) off the ground? It's not all steel and stone and glass. There's also a lot of paperwork involved—more than you might think. While the distinctions blur at times along the way, the soup-to-nuts process has five steps—or five hurdles, if you prefer: zoning, design, approval, construction, and still more approval.
Step One: Zoning
After the initial "Let's build an apartment building!" inspiration, the next step is squaring the vision with local zoning ordinances.