By 2021, New York City's wildly popular attraction the High Line could face some competition from downtown

That is the projected timetable for the opening of the Lowline on the Lower East Side, which has been touted as the world's first underground park. It is on a one-acre site of the former Williamsburg Bridge Trolley Terminal, which has been defunct for over 60 years, and is close to the Delancey-Essex Street subway station. The unique feature of the proposed project will be the use of solar technology to transmit light in order to support the underground plant life. A open laboratory and exhibit at 140 Essex St.--which will shut down after this weekend--near the site showcases how that technology will work.
The proposal for the Lowline comes at a time when the Lower East Side--known historically for its tenement buildings and diverse immigrant population--is undergoing a revitalization via the Essex Crossing redevelopment that will usher in the arrival of residential housing (including condos) and commercial retail. "Our vision is a stunning underground park, providing a beautiful respite and a cultural attraction in one of the world's most dense, exciting urban environments," according to the Lowline's website.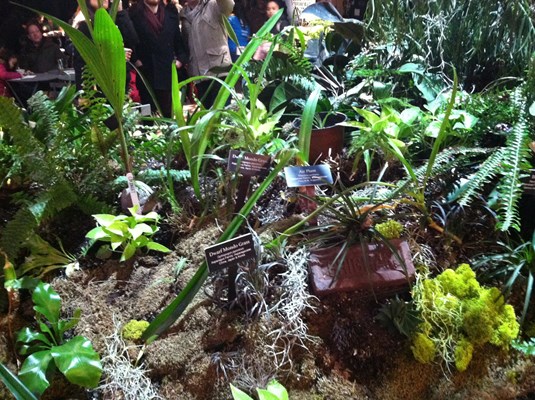 How It Started
The origin behind the Lowline project goes back to 2009 when designer James Ramsey first heard about the hidden trolley terminal. With friend Dan Barsach, who wanted to install art inside the New York City subway system, Ramsey fomented plans to start an underground park. The two started a Kickstarter campaign that raised $155,000 in 2012, and the project had reportedly garnered support from several city officials. Last July, Crain's New York Business reported that the Economic Development Corporation gave the Lowline its approval.