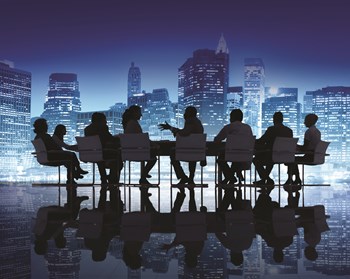 Even the best-running engine–or the most well-built house–needs an occasional tune-up or a fresh coat of paint. So too with governing documents which are so vital to the operation of the place you call home. As times change and people come and go, the documents that direct and guide the course of your building may need to be adjusted or reassessed to best serve the community they govern. The key to making these changes smoothly and with minimal disruption lies in understanding the documents themselves and how they relate to–and differ from–each other.
Lawyers and brokers will often refer to a "hierarchy of documents"–their term for the various papers and forms that delineate the who, what, where, when and why of co-op and condo operations. The hierarchy differs slightly between the two types of residences. A co-op, for example, is established through the Certificate of Incorporation. The certificate indicates how many shares the co-op corporation will be divided into and establishes all other corporate aspects of the venture.
For condos, the rules of establishment are slightly different. To create a condominium, a Declaration of Condominium must be made with the county clerk's office. This document establishes the number of units which individuals are going to own and also defines common elements.
Next down on the ladder are the bylaws, which form the basic guide for how the co-op or condo will do business. Bylaws lay out everything from the organization's purpose to its form of government and method of elections to a description of the directors and number of officers.
For co-ops, the proprietary lease comes next. While the Certificate of Incorporation focuses on the business aspects and the responsibilities of the shareholders, the proprietary lease addresses the tenants of the building. "Owners have a dual role," says Howard Schechter, partner at Manhattan law firm Schechter & Brucker PC. "On one hand, they're shareholders, but they're also tenants of the building, which is owned by the shareholders." The rules of tenancy are governed by the proprietary lease, so if you're looking to find out who can occupy an apartment, or what the restrictions are on subleasing or sales, your proprietary lease holds all the answers.
Condominiums, on the other hand, do not have proprietary leases. In the case of condos, much of the detail that would be found in a co-op's proprietary lease is found in the condo's more detailed bylaws. The difference lies in circumstances of ownership. "Instead of a unit owner being a tenant, as in a co-op, [a condo owner] owns the apartment itself," Schechter says.
Finally, co-ops and condos share a set of documents commonly called "house rules." These "laws" primarily control the use of common elements. If you're thinking about walking your dog through the lobby, wondering when you can use the laundry facilities, how loud you can play your radio, or whether or not you can paint your front door bright yellow, be sure to read these rules first. "It relates to anything someone might do in one unit that might affect other occupants," Schechter says. It's also the document "that governs conduct you must comply with," adds attorney Marc H. Schneider, partner at Krieger & Schneider, LLP of Great Neck, New York.
So who's making all these rules? In the case of the Certificate of Incorporation, it's the original sponsor of the co-op building. The original owners bear responsibility for the declaration of condominium. Wonder where that dog-walking rule comes from? Rules and regulations are usually drafted by each building's board of directors. "At the starting point of each co-op or condo, there is a version of each document in place," Schechter says, but as time passes and times change, so will the governing documents. And some will change with surprisingly more frequency than others.
Although both co-ops and condos have their own carefully-designed systems and letters of governance, condo owners are slightly more footloose and fancy-free. And sometimes fewer rules mean fewer flare-ups when a resident feels one rule or the other is unnecessary or unfair. "Issues are less pronounced in condominiums because of the way condos have been set up," Schechter says. "They're generally much less restrictive with the use of units and therefore, there are fewer restrictions that are a source of friction among unit owners."
That notion of freedom can work in the other direction, too. While the profusion of documents might seem like overkill, condo owners often envy the highly detailed guidelines most often found in co-op rules and regulations. "Much of the discussion in co-ops is around whether restrictions should be eased up. In a condo, it's the opposite," says Schechter. "Residents will say their neighbor is doing renovations that are disturbing everyone else. They'll ask if the board can do something about it. But under condo documents, the board often doesn't have a right to restrict those kinds of things." As a result, many times when rules are rewritten, a condo board will look to impose restrictions "to become more like co-ops."
Like cars or fashion, rules often become obsolete. Or–given today's highly litigious environment–they need to be refined. How tough is it to amend governing documents, and who exactly is authorized to do the amending?
In recent years, many buildings have been reexamining their proprietary leases. Now that the big boom of co-op conversion has slowed–with most of the buildings that were going to go co-op now having done so–the proprietary leases that first addressed conversion issues are proving less than helpful today. "Proprietary leases were formed by sponsor attorneys to promote the conversion of rental buildings into co-ops," Schechter says. "A standard proprietary lease now might not address important issues for the building, such as who can use the apartment."
That seemingly simple question–who can use the apartment–has become more complex in today's society. "Typically, the lease says the co-op can be used by the lessee and the immediate family," Schechter says. However, today's definition of family is much more varied than it was half a century ago. Today, unmarried couples, single-sex couples, and non-traditional families often fall outside the standard definitions established by the original proprietary leases.
Other issues that are being looked at in terms of proprietary lease provisions include the right to charge assessments, late charge provisions, collection of legal fees, fines and penalties for violation of house rules, even something as seemingly abstruse as who is responsible for excessive electrical impulses–a holdover from prewar New York. Whatever the reasons, "a lot of proprietary leases need to be brought current," Schneider says. "There's clearly a need to amend."
On another level, house rules or rules and regulations are amended much more frequently. These rules change throughout the course of a building's existence, as specific occasions arise that require action. If a building is renovated and a lobby area changes, perhaps a house rule determining where packages may be received will change along with it. Overall, house rules are far easier to change than any other documents higher up the hierarchical ladder.
Like amending any country's constitution, making changes to the core documents governing a building can be a touchy affair. The Certificate of Incorporation and the declaration of condominium are rarely–if ever–changed, although sometimes a Certificate of Incorporation will be altered if there are spaces in a building that don't have shares assigned–if a building has expanded upward to include new roof space, for example. "Most co-ops are set up with additional unauthorized shares, however," Schechter says, "it's very unusual [to amend] unless there's a complete reorganization." If changes are deemed necessary, a meeting of shareholders would be called and a majority of shareowners must vote in favor of the alteration.
With the increase in attention to proprietary leases, amendments are taking place with greater frequency. Just because they happen all the time doesn't make them easy, however. "You need a two-thirds majority vote by the board of directors [to amend], a very difficult thing to accomplish," Schneider says. "In some buildings, you might not even get a quorum [at the meeting], let alone a two-thirds majority vote."
Altering or adding house rules can be done simply by the board of directors. But whatever the amendment and whatever the document, it's vital to have the advice of experts. "You need to work with the building's attorney at each step of the process," Schechter says. And you need to have patience. A letter-perfect end result, however, will make the effort all worthwhile–and ensure the smooth operation of your co-op or condo for years to come.
Ms. Lent is a freelance writer living in Bloomfield Hills, Michigan.