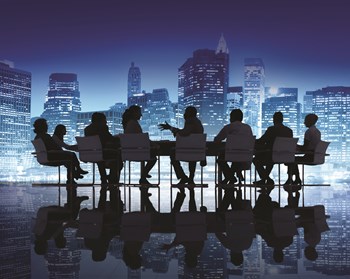 Whether doing chores such a laundry or using gym equipment or swimming pool, we want to maximize the time we spend doing the things we like, and make the less-pleasant jobs as hassle-free as possible. Residential buildings are in business to attract residents, and one of the best ways to do this is to offer the most up-to-date amenities. Residents may not even consider the technology at work in many of their building's amenities, but they'll certainly appreciate the convenience and value it adds to their lives and investment. Most everything we do in our day-to-day lives is technology driven, and that includes things as straightforward as the laundry facilities in our apartment building or the machines we use to stay fit. Today, shareholders and unit owners demand speed and efficiency, and would rather not to have to read a 1,000-page book to have it. The following is a look at what's new in some of the most commonly offered in-house amenities.
Wash, Rinse, Repeat
Buildings in which the amenities include laundry facilities want to make sure that a comfortable, clean and accessible environment is available to its residents. Seeing as how most people would rather be doing just about anything other than laundry, an efficient, pleasant laundry area can be a huge selling point for a co-op or condo building. If the washer-dryers in your building are looking a bit sad, or sound like jet engines on the spin cycle, it may be time for an upgrade to quieter, more energy-efficient, easier-to-use equipment. According to Howard Herman, vice president of Wascomat, a manufacturer of washer-dryers and professional ironers based in Inwood, "Front loading [washer-dryers] are not only more efficient for the user, but cost the building less, give a better "˜industrial' wash, and are handicap accessible." These aspects alone make this type of machine more desirable for all parties involved.
Yet another concern is safety, of both the resident and the resident's laundry. "There are also card-reading machines that will unlock the laundry room door, as well as keep a tally of how much money has been spent on laundry," says Herman. Pricing per wash and hours of access are left up to the building owner or management company, and the total can even be added to the shareholder's monthly maintenance or tabulated using a debit/credit method wherein the cardholder can add money to the card and have it be deducted on a per-use basis. "This increases cash flow and decreases the time spent in laundry preparation," Herman points out.
Another vendor offering their clients the option of card-operated washer-dryers is SEBCO Corp., a New Jersey-based company that services and installs laundry-room equipment in co-ops and condos from New York to Florida. SEBCO president Steven Breitman sees credit/debit card-operated "smart card" systems as becoming a larger part of its business in the years to come.
These credit or debit card machines offer an alternative to coin laundries, but one drawback is they are more costly to install. The hardware required to handle a credit card system is very expensive versus a coin machine, somewhere in the neighborhood of $5,000 - plus wiring and an extra telephone line, says Breitman. Each machine also needs a card reader, he adds.