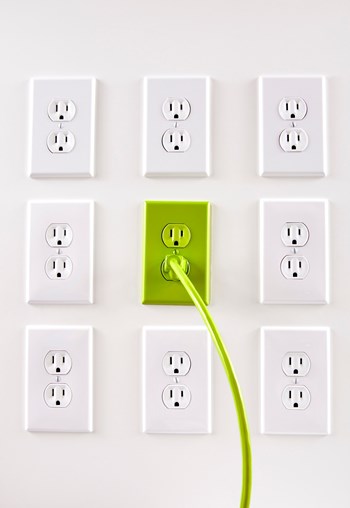 On March 22, 2001, after 53 years of accepting New York City's trash, Staten Island's Fresh Kills Landfill received its final shipment. Fresh Kills was originally intended to serve as a temporary storage site, but over 400,000 garbage barges later, it now stretches as far as four Central Parks and towers as high as the Statue of Liberty.
Disposing of about 14-and-half-million people's trash is a Herculean task, complicated by the direct correlation between distance and dollars: The further away our trash is exported, the greater the cost. One major step New York City has taken to avoid an intolerable cost increase is aimed at decreasing the volume of trash headed for transportation.
Recycling in New York has come a long way since the inception of Local Law 19 in 1989. In addition to being intelligent and environmentally conscious, New York recognized the practical and fiscal benefits of recycling its waste. Vis-a-vis education, statute promulgation and enforcement, the City has helped prepare for the closing of Fresh Kills by developing a rigorous recycling campaign.
The Department of Sanitation (DOS) began its efforts by reaching out to the public with mailings and an extensive advertising campaign. They presently maintain a 24-hour telephone line (212-219-8090) that provides procedural and how-to information for New York City building residents and managers who wish to do their part. Accessibility is the key as the DOS aims to make information as available as possible. The DOS Web site extensively covers all facets of the recycling program, and the schedule of pick-ups is listed in the phone book. Robert Lange, director of the DOS recycling program, asserts, "There isn't any law that's ever been introduced in New York City or any other municipality in the country that has had the kind of resources spent on educating the public like this law."
However, The National Resources Defense Council (NRDC) recently released a report that suggests New Yorkers are not quite as conscientious about recycling as one might hope. According to Stanley Michaels, City Council Member and chairman of the Committee on Environmental Protection, which recently held a joint press conference with members of the NRDC, "We need re-education and complete education. People will become complacent unless we reinforce our objectives, and we do so by persuasion and penalty."
The "persuasion" Michaels speaks of comes in the form of the aforementioned mailings, education, and advertising campaigns, which are designed to bring home the idea that recycling and proper waste management are vital to New York's good health. The "penalty" half of the plan is somewhat more nebulous. There is a certain amount of lenience in the way penalties are assessed. According to Lange, "The City allowed a grace period of several years for each borough before issuing recycling penalties." Presently, there are more than a half-dozen DOS employees that spend all of their time visiting residential, commercial, and public buildings. Their job does not involve issuing fines; rather they disseminate information as they monitor the city's compliance. They do, however, work alongside another division of the department that has come to be known by many as the "Recycling Police."
There are 11 different types of recycling violations ranging from mixing recyclables to inadequately displaying recycling signs. Over the past three fiscal years, the DOS has issued 336,141 recycling tickets to various buildings throughout the City. The fines are $25 for first-time offenses, and double for repeat offenders. According to the department's own fiscal reports, a $50 fine has yet to be levied.
When asked about the impact of the DOS's policy, several managing agents volunteered information on the condition of anonymity. One manager complained that the DOS "is not keeping up their end of the bargain. I thought the City was going to take this seriously. They don't pick up on time. They throw things in together." A property management director explained that buildings that do not have someone on-site around the clock continually receive more fines than buildings in which the presence of the Recycling Police can be monitored.
In addition, a number of management companies explained that while "spot checks" occur once or twice a month in Upper Manhattan, the Recycling Police seldom visit downtown buildings. Chelsea however, especially in the affluent areas, was singled out as receiving relatively frequent spot checks. Every management company interviewed concurred that the outer boroughs are hardly ever monitored. The DOS denies the allegations, however. According to DOS spokesperson Alan Ferguson, "Sanitation enforcement personnel patrol all areas throughout the five boroughs of New York City and recycling rules and regulations are enforced evenly across the board."
From a waste management perspective, "diversion" is defined as any combination of waste prevention (source reduction), recycling, ruse and composting activities that reduces waste disposed and truth be told, New York City's recycling program has been relatively successful. "Our diversion rate has steadily increased, which indicates that people have embraced the program," explains Kathy Dawkins, spokesperson for the DOS. As of May, the department reported handling about 2,285 tons of residential recycling per day, which translates to a diversion rate of 20.3 percent. Recently, the numbers have been fluctuating between 20 and 22 percent, falling just short of Lange's 25 percent goal. "The average diversion rate for other US cities that have large, multiple-dwelling units is approximately 14 percent," says Lange. "The plan is a function of time and education."
Within the last 12 months, the City has also launched a brand new recycling initiative in its public schools. Schools make a substantial contribution to the City's trash output, so the DOS and other involved agencies feel that education at that level is a worthwhile endeavor. According to the mayor's press secretary Peter Fintees, "Hundreds more schools are recycling due to this initiative that is less than a year old."
Additional trash reduction and diversion methods have been on deck and running for some time. In 1995, Mayor Guliani signed Local Law 74, authorizing the Department of Environmental Protection (DEP) to conduct a 21-month pilot program to study the potential effects of permitting the use of Food Waste Disposers (FWDs) in combined sewer areas. A ban on domestic FWDs had been in place since the 1970s in areas that shared sewer systems. The ban was intended to limit the discharge of raw organic wastes into surrounding water bodies during wet weather and prevent deterioration of the City's sewer system. The study suggested that the City cease the prohibition, and in October of 1997, the ban on residential buildings was lifted. The DEP has since tracked the sales of FWDs. Geoffrey Ryan, a department spokesperson, explains, "We are more likely to see the use of FWDs surface in newly constructed buildings or after renovations on old buildings." Over 15,000 individual units have been sold since October 1997, and the DEP reports that each unit diverts approximately three percent of the solid waste produced by the home in which it is installed.
All involved parties concur that collaboration is essential in order for any major recycling effort to succeed, though the ultimate responsibility lies with individual consumers. Building support staff can prepare separated recyclables for collection, but they do not rummage through every bag of garbage produced in their building for strays. The role of a building's management company is to properly post signs, provide the proper equipment, and ensure that all residents are aware of local laws governing recycling. Beyond that, it's up to the residents themselves to follow through and separate their recyclables.
According to Lange, New Yorkers' chief failing is in disposing of their paper waste. Failure on an individual level translates into serious waste-management blunders on the community level as well. New York City is one of the largest users of newsprint in the world, yet does not use recycled paper. Michaels fervently supports creating a market-driven dynamic for reusable goods. "We do little in the way of production or use of recycled materials. Recycled goods have been traded in the Chicago Commodities Market in the past." New York is one of a few cities in which garbage disposal is not privatized. Other metropolitan areas have found that introducing a competitive market for recycled goods motivates consumers and businesses to be more conscientious about recycling.
Momentarily putting aside the long-term environmental necessity of recycling, one must consider the serious fiscal impact of not taking action. With 20.3 percent of its trash being diverted, New York City still produces approximately 13,000 tons of solid waste per day. When garbage was being buried in the back yard, so to speak, it cost about $45 per ton to process and dispose of. Currently, during the "interim period" between the closing of Fresh Kills and the development of a long-term, sustainable alternative, disposing of the City's trash costs an average of $64.11 per ton. Do the math–the increase is significant. The $70 million from the state helps, but when one considers the cost of sealing Fresh Kills Landfill, in addition to the approximate $20 extra per ton to export, the harsh reality of the figures becomes apparent.
And money is just the beginning. The City's interim plan is only designed to last through the year 2005. A long-term plan, recently passed by the City Council, is posted on the DOS Web site. It includes using five existing marine transfer stations (one for each borough) to load trash onto "enclosed barge unloading facilities," or EBUFs. The intent is to barge approximately half the City's waste, or 6,500 tons per day, to a private transfer station in Linden, New Jersey. The other half will be exported by rail to out-of-state waste disposal facilities. According to Dawkins, private vendors will be responsible for finding these facilities.
As of now, however, New York City does not have a single contract with a private vendor. Exporting our trash falls under the auspices of the Interstate Commerce Law. Though the wording in the US Constitution is quite simple–basically giving congress direct control over interstate commerce–statutes and courts over the years have added myriad variations. Fintees admits there has already been some litigation over the issue, and when asked as to the specifics of New Jersey's acceptance of our long-term plan, the mayor's press secretary declined to comment. And as far as Linden, New Jersey is concerned, Michaels accurately characterizes the City's position, saying, "We better hope we're able to make the deal with Linden, because that's the only game in town."
Trash disposal is a worldwide dilemma that in many places has reached critical mass. From a global perspective, the health and environmental impact is staggering. Continuing on our current trajectory, the situation will only worsen with time. Though it presents a dizzying array of financial and logistical obstacles, most agree that the decision to close the unlined Fresh Kills landfill should not be second-guessed. Closure was long overdue, and though many in the City are celebrating the dump's death, how New York's trash will be managed in the absence of Fresh Kills remains to be seen.
Mr. Frank is a freelance writer living in Brooklyn.