April showers, as they say, bring May flowers...but they also bring the spring edition of The Cooperator Expo New York, which returned to the New York Hilton Midtown on Thursday, April 26th for another fun, informative, invaluable day for board members, managers, vendors, co-op/condo/HOA residents, and building owners. The Expo drew thousands of visitors and hundreds of exhibitors representing all walks of life and a broad cross-section of the tri-state area's multifamily service providers. Attendees took full advantage of the roster of educational seminars, free advice booths, and one-on-one interactions with colleagues and peers.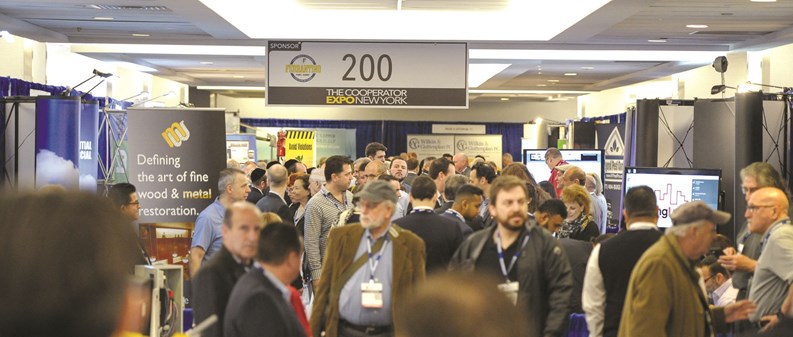 "We've been putting on these events for a long time," says Yale Robbins, president of Yale Robbins Inc., and publisher of The Cooperator, "and I'm always impressed with the innovation and advancements in the industry from year to year, as well as with the commitment our managers and board members have to their communities. These are people who really care about their buildings and making them the best they can be."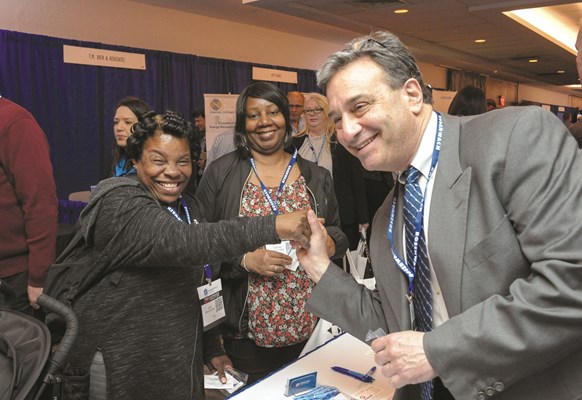 Henry Robbins, YRInc,'s vice president and director of sales agrees, adding that the Expo "is really in a class of its own when it comes to these types of events. It's a one-stop, all-bases-covered, soup-to-nuts production that I think allows attendees to really maximize their time at the show."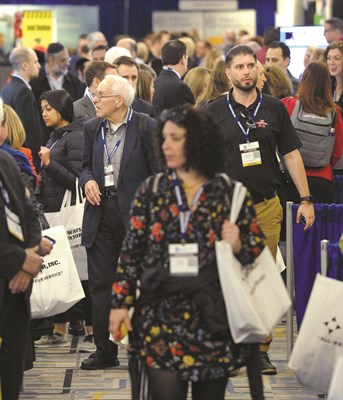 While some Expo attendees beelined straight for the seminar rooms to take notes on everything from reducing their community's carbon footprint to refinancing their underlying mortgage, others browsed the aisles, where over 300 vendors were available to field questions, demonstrate new products, and share their expertise. Raffles, door prizes, and other goodies were given away throughout the day, and by the time the dust settled at 4:30pm, the consensus was that it had been yet another successful Expo.
If you happened to miss this spring's show —or can't wait to go again—not to worry! The Cooperator Expo New York's fall edition will return to the Jacob Javits Convention Center on Thursday, October 11, 2018 from 10:00am to 4:30pm! Visit www.coopexpofall.com for FREE registration, seminar information, and updated exhibitor lists!