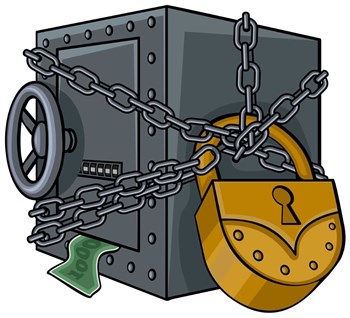 When electing board members to serve on behalf of your condo or co-op community, you expect them to act as crusaders for prosperity, considering the needs of the building and the people who live there to be paramount when making their decisions. The responsibility that a board has to serve in the best interests of its community is called "fiduciary duty," and it is not to be taken lightly.
Decisions made on behalf of a board's fellow residents must be made in good faith, with the good of the community firmly in mind; violating this duty can lead to legal consequences for boards and individual board members who betray their constituents. And, sadly, as with any position of power, some people do stray – and this is why the legal community is steadfast about clearly defining what is expected and required in a board's fiduciary duty.
The Burden of Authority
Board members must walk a fine line when navigating the breadth and limitations of fiduciary duty, as it applies to co-op and condo board members in New York, and they must therefore be extremely knowledgeable regarding their responsibilities. But the burden of fiduciary duty does not fall solely on the board; owners and residents must too be aware of their rights, so that they will know what to do should a board member make a decision that perhaps is not in the best interests of the entire community.
"Article 9-B of the New York State Real Property Law provides for, among other things, a requirement that a condominium shall be governed by the by-laws which are part of said condominium's declaration, and such governing documents are required to be recorded in the appropriate governmental offices located in the county in which the property is located," explains Dennis H. Greenstein, Esq., a partner with the law firm of Seyfarth Shaw LLP in Manhattan.
"The bylaws must contain certain requirements relating to board members, such as their number and election, powers and duties, removal and operation of the property and such restrictions and requirements respecting the use and maintenance of the units and common elements 'as are designed to prevent unreasonable interference with the use of their respective units, and of the common elements shard by several unit owners.'"
"Each unit owner gives the board a limited power of attorney at the time of purchase of a unit, granting the board the right to act on his or her behalf on certain matters, such as filing a lien for unpaid common charges, challenging tax assessments and commencing litigation," adds Steve Troup, a partner with Tarter Krinsky & Drogin LLP, also located in Manhattan.
As the board acts as a fiduciary on behalf of the unit owners, it owes them the duties that come hand in hand with this responsibility. According to Troup, a board member can breach his or her fiduciary duty by "preferring one unit owner over another in an unlawful and discriminatory nature, by embezzling money, acting with an undisclosed conflict of interest or in a way that benefits him/herself over the condominium or its unit owners—such as taking a kickback from a vendor."
Thomas D. Kearns, a partner with the Manhattan-based law firm of Olshan Frome Wolosky, LLP, refers to several reoccurring "classics" when discussing fiduciary breaches, including a president refusing to pay his or her own monthly chargers; a broker on the board killing a sale so that a different sale that he himself is brokering can close in its stead; or an officer establishing a beneficial arrangement with a contractor wherein said officer receives free work from the contractor on the side, in lieu of negotiating a lower price for the work that the contractor is doing for the condo.
"A board's duty is to treat all owners fairly, and a failure to do so can violate certain laws, including those of the anti-fraud variety," says Kearns.
"The Penal Code of the State of New York provides penalties for theft and other crimes, and trumps any association's governing documents," adds Troup.
Listen to the Experts
Because of the complexity and immensity of rules and regulations that loom large over fiduciary duty, it is usually in a board's best interest to consult accounting, contracting, legal or other experts before making a major decision on behalf of its community.
"While they're not specifically obligated to do so, Section 717 of the New York State Business Law allows co-op and condo board members to rely on the advice of experts such as attorneys and accountants," says Greenstein. "The courts hold that board members are found to have no personal liability for actions taken in reliance on such advice, even if the advice is later proven wrong."
Given the lengthy and expensive nature of litigation, it may oft be wiser to consult a legal professional or another expert of note at the outset of any potential conflict between board and owner, if only to reduce future liability and expensive court costs.
When a board does seek legal counsel and follows counsel's advice, a court is less likely to oppose penalties on the board or its individual members, even if the advice turns out to be false, so long as the board acted reasonably in line with said advice.
When Breach is Alleged
In the case that a board or board member does in fact breach its fiduciary duty, there are myriad ways that the subsequent events can play out. Many issues are settled internally, but if a board is unwilling to address an issue, an owner can enforce a board's obligations via litigation.
Penalties for a breach of fiduciary duty differ based on the type of breach, according to Troup.
As Greenstein notes, the by-laws and certificates of incorporation of co-ops and the by-laws of condominiums generally provide sufficient provisions to defend its board members in the event of claims being brought against them. They also generally have indemnification provisions to cover the board members, including reimbursement of reasonable legal fees that the accused party has incurred concurrently or after a court decision confirming that the board member did not breach his or her duties.
"Boards should review the bylaws—and the certificate of incorporation, in the case of a co-op—to be certain that they contain the broadest protective provisions, as well as having the co-op or condominium pay the board members' legal fees concurrently with any litigation," says Greenstein.
"Of course, it should be noted that, in the case that a board member is adjudicated to be in violation of law, the fees should then be paid back to the co-op or condo.
"In the case of a co-op, the certificate of incorporation can be amended to provide no personal liability, but is also subject to qualifications that the board member has acted within the scope of his or her authority and not committed any violation of law."
Good Judgment
In New York (as with many states), the rules and regulations that protect boards fall under the "Business Judgment Rule." According to Kearns, it is defined by case law, and protects board members who are deemed to have acted in their best judgment.
Echoing Greenstein's sentiments above, Kearns stresses that board members "retain counsel for advice. Use experts for matters outside their comfort area. Obtain a full vote of the board, or, in extenuating circumstances, a vote of the unit owners," in effort to adhere as closely as possible toward the side of best judgment. By acting transparently and in good faith, board members can avoid hours of costly litigation—both for themselves and for the owners they have been elected to represent.
And, of course, the Business Judgment Rule doesn't render boards invulnerable. Says Troup, "if a board is found to have unlawfully discriminated against a unit owner— in denying the request to make an alteration, to cite but one example—the BJR will not support the board or the individuals who voted to make that decision."
So while it may be an honor to be elected as a board member, one has to remember to be honorable while serving in such a capacity, and to not take advantage of the power he or she wields. The situation can get messy and ugly quickly.
Michael Odenthal is a staff writer at The Cooperator. Freelance writer Dani Braff contributed to this article.