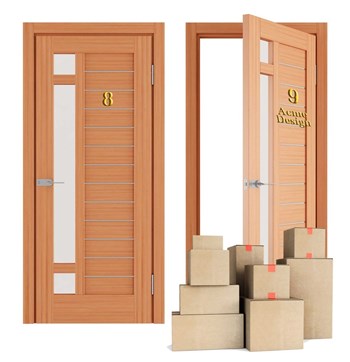 Many aspects of the American work landscape have changed radically in the last two decades. As the service and information economies have overtaken manufacturing and other more traditional forms of labor, the old 9-to-5, office-bound workday model has shifted as well.
Even back in 2000, the U.S. Small Business Administration (SBA) estimated that home businesses accounted for more than 50 percent of all U.S. firms, and generated more than 10 percent of the nation's revenue. Those figures have grown exponentially as more people are working out of their homes than ever before—according to the U.S. Census Bureau, about 13.4 million people currently work from home in the United States. That's about 4 million more Americans since 1999. And that number is growing, as more big businesses realize the advantages, in terms of economics and productivity, of having employees stay home.
Challenges for HOAs
While home-based businesses have been a boon to many entrepreneurs, in some cases the practice poses challenges for the buildings where they live—and work—in. How do associations handle these challenges? How much work are residents allowed to do at home, and what kind? What recourse do condos and co-ops have when office use crosses the line into violating the governing documents—or, worse, the law?
America has always been a country where the residential and the commercial overlap. Indeed, it was this tradition of blending work and home in the early twentieth century, when it was common for families to live above or adjacent to their own mom-and-pop businesses. It's not just the treacle of nostalgia that inspires politicians and others in positions of power to argue for live/work zoning. Now, giving small business owners the option to live where they work can spell the difference between a business succeeding or failing. And when these businesses succeed, they can succeed spectacularly.
Accommodating a Growing Trend
"Many great companies such as Apple Computer started out as home-based businesses," says Marianne Markowitz, regional administrator of the U.S. Small Business Administration. "SBA has capital and counseling assistance to help these businesses grow."