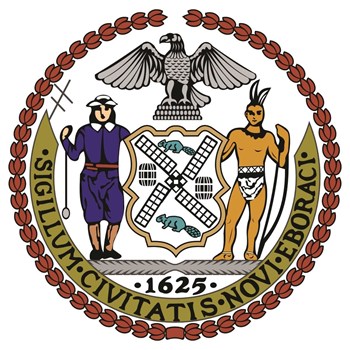 You may live in the most well-run and self-sufficient building in the city, but even in Gotham, no building is an island. Developments from Penn South in Manhattan to Co-op City in the Bronx to the small six-story condo building in the East Village needs to utilize a plethora of municipal services and interact with the various city agencies that run them.
Byzantine as the system is, sometimes dealing with these bureaucracies isn't as easy as just picking up the phone. A well-run building is best served when those in charge know how to contact the right departments about the right problems at the right times. Navigating the city's offices can be one of the most important things that a co-op or condo does to keep everything running smoothly. Here is a look at some of the offices and agencies that should be on any manager or board member's speed dial.
The Mayor's Office
It would be nice to think that Mayor Michael R. Bloomberg and his staff are ready to assist residential owners with all of their problems, but in fact, there isn't a lot of direct interaction between Hizzoner's office and individual co-ops and condos.
According to Amanda Konstam, deputy director of public affairs in the mayor's office, most calls that come in regarding anything to do with co-op and condo issues are directed to different offices in the city.
"Of course, the mayor works for everyone in the city and if there is something that can be done, the office will do it, but for co-op and condos, there's nothing really specific that this office provides," she says, adding that people can save time by calling the right city office. "They can always utilize the 3-1-1 hotline" to get pointed in the right direction.
The 311 number allows customers to call one easy-to-remember number in order to receive information and access to city government services. All calls to 311 are answered by a live operator, 24 hours a day, seven days a week and offer immediate access to translation services in over 170 languages. As of this fiscal year, over 18.9 million calls have been placed to the hotline for a myriad number of complaints or questions.
The Buildings Department
The New York City Department of Buildings (DOB) ensures the safe and lawful use of over 975,000 buildings and properties by enforcing the city's building code, electrical code, zoning resolutions, New York state labor law and New York state multiple dwelling law.
"Our main activities include performing plan examinations, issuing construction permits, inspecting properties, and licensing trades," Tony Sclafani, a spokesperson for the departmen,t says. "We also issue Certificates of Occupancy and Place of Assembly permits. In all our activities, our focus is on safety, service and integrity."
The DOB has several resources available to assist boards and residents alike in buying, renting, building, maintaining and greening their homes.
The DOB also hosts weekly informational sessions for residents to meet with department representatives called "Homeowners' Night," which convenes every Tuesday night from 4:00 to 5:30 p.m. at each borough office. For more information on the DOB's jurisdiction and outreach programs, visit the department's website at www.nyc.gov/dob.
Homes & Community Renewal
The New York State Homes and Community Renewal (HCR) office consists of all the state's major housing and community renewal agencies, including the Affordable Housing Corporation, the Division of Housing and Community Renewal (DHCR), the New York State Housing Finance Agency (HFA), the State of New York Mortgage Agency (SONYMA), the Housing Trust Fund Corporation (HTFC) and others.
"Organizing these agencies under a single leadership and management structure has created new efficiencies and allowed for better coordination of the state's resources," says Greg Watson, regional director for the HCR. "Similar and complementary programs are now aligned and working together, reducing costs, red tape and duplicative efforts while increasing the effectiveness of the state's housing and community renewal programs."
When it comes to the private housing finance law—also known as the Mitchell Lama housing law—the HCR is in charge of overseeing the general structure and ensuring that the participating buildings are being run correctly.
Derived from the last names of former Manhattan State Senator MacNeil Mitchell and former Brooklyn Assemblyman Alfred Lama, the Mitchell Lama housing program is designed to accommodate the housing needs of moderate-income families. A total of 269 state-supervised Mitchell-Lama developments with over 105,000 apartments were built under the program. There are 97 city-sponsored, moderate- and middle-income rental and limited-equity cooperative developments in New York City, with more than 44,600 units.
"We set the maintenance level, which means how much money is going to go into reserves. We approve contracts, watch the waiting list and all those kind of things," Watson says. "We don't go out and look for violators, but sometimes they come to our attention."
The AG
As head of the Department of Law, the Attorney General is both the "People's Lawyer" and the state's chief legal officer.
In his first year on the job, Attorney General Eric Schneiderman serves as the guardian of the legal rights of the citizens of New York, its organizations and its natural resources—and that includes anyone in a condo or co-op.
"For consumer type complaints, we offer a mediation service if we believe our intervention might assist in resolving disputes," a spokesperson for Schneiderman says. "Patterns of complaints involving the same company or a new issue often help us in allocating our law enforcement resources. We also try to assist members of the public in locating the government agencies that can best address their problems."
The regulations enforced by the AG's Investment Protection Bureau—Real Estate Financing Section regarding the content of prospectuses for the sale of co-ops and condos require detailed disclosure by a sponsor of what is planned to be built for newly constructed properties, and detailed disclosure of the condition of the property for existing buildings.
Complaints can be sent to Schneiderman specifically for condos, co-ops and homeowner associations by sending correspondence to the AG's Enforcement Section (Investment Protection Bureau—Real Estate Financing Section at 120 Broadway, New York, N.Y. 10271, or by phone at 212-416-8122.
Preservation & Development
The New York City Department of Housing Preservation and Development (HPD) is the largest municipal developer of affordable housing in the nation. Since 1987, HPD has provided over $8.7 billion to support the repair, rehabilitation and new construction of hundreds of thousands of units of housing.
According to spokesperson Eric Bederman, HPD has very little interaction with the broad majority of co-ops and condos in New York City.
"HPD enforces the city's Housing and Maintenance Code (HMC) which pertains to residential multiple dwellings—these essentially are rental buildings with three or more units," he says.
The primary way HPD enforces the HMC and protects the city's housing stock is by responding to tenant complaints that are called in to the city's 311 call center. HPD recently rolled out a Proactive Preservation Initiative whereby it identifies and intervenes in buildings where landlords are negligent and conditions are deteriorating, but that pertains to only rental buildings.
"If a landlord isn't responding to a tenant's maintenance need or not providing an essential service like heat/hot water, electricity, or gas, a tenant can call 311 and HPD will send an inspector who will visit the tenant's apartment and write a violation for the landlord to fix the problem if one exists," Bederman says. "For the most serious and hazardous violations, HPD will perform the repair if the landlord refuses to address the violation. If that happens, HPD bills the landlord for the cost of repairs and if that bill is not paid it is placed as a lien on the property."
Since co-op and condo owners are homeowners, they, along with their respective boards, are responsible for maintaining their own properties/apartments and the provision of essential services.
"A co-op/condo owner would not call HPD, if for example, their sink stopped working. Since they own their unit, the co-op/condo owner would simply fix his/her own sink," Bederman says. "A renter however, would call HPD about their sink if the landlord refused to fix it, since landlords are responsible for maintaining their property and a renter should not have to repair a sink."
Landmarks Preservation Commission
The Landmarks Preservation Commission (LPC) is the New York City agency that is responsible for identifying and designating the city's landmarks and the buildings in the city's historic districts.
"If you are a condo or co-op owner and you want to do work that would require a landmark permit or a review by the Landmarks Commission, you need to call us," says LPC spokesperson Elisabeth de Bourbon. "We require a representative of the building's board to co-sign any application, so the owner would have to get sign-offs from the co-op or condo board."
So, whether it's wanting to install a commercial oven or add a window, someone living in a landmark building needs to not only check that it's OK with their building, but that it is allowed by the LPC in the first place. Getting the go-ahead can be as simple as a phone call.
"We are willing and able and ready to help any owner who wants to do work that requires a permit from this agency," she says. "We do recommend not doing any work until getting in touch with us first."
Other Offices
All co-ops and condos have to pay taxes and comply with city sanitation guidelines and other such things, so they also need to interact with the Departments of Finance and Sanitation regularly.
Other offices that they might have to regularly deal with are the city's Department of Health and Mental Hygiene, the New York City Department of Environmental Protection and/or the state Department of Environmental Conservation, the New York City Housing Authority, the city's Office of Labor Relations, and the New York City Commission on Human Rights. At the end of the day, the departmental spokespersons who contributed to this article advise any New Yorkers with a question about city agencies, or in need of direction as to which agency they should contact about a specific problem, to dial 311 to get a quick, concise answer.
Keith Loria is a freelance writer and reporter, and a frequent contributor to The Cooperator.