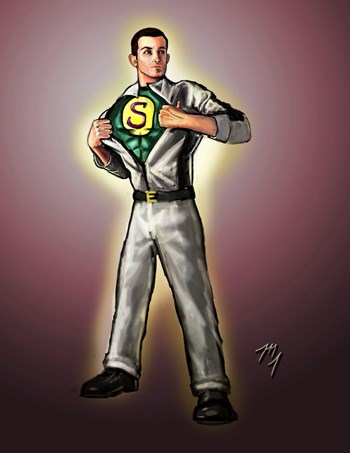 Every day, resident manager Peter Grech runs a building systems check, makes himself available for the residents to ask questions or let him know if there are any problems, and holds brief meetings with his handymen and other staff members. Once this is done, he makes his necessary phone calls and then visits apartments that are under construction to make sure they are compliant with the local laws. He also holds weekly meetings and is responsible for numerous reports and paperwork.
In the past, the responsibilities of a super or resident manager could have been described as 'it's a dirty job, but somebody has to do it." Grech gets his hands dirty from time to time, but nothing compared to the way a super's job used to be when he started in this industry. Think back to how supers were portrayed just several decades ago on television or in movies. They were the guys with the huge crowded key ring who were greased up and dirty from the repairs they made. They didn't really have authority to do more than basic repairs. Times have changed.
"The super's job has evolved from the 'doing' to the 'overseeing,'" says Grech, resident manager of 310 East 46th Street, which is comprised of 350 apartments. He is responsible for overseeing 12 staff members. "In the past, the supers were working supers, but everything has moved more towards administration. Gone are the days of the old janitor, tool pouch and key ring. Today, a resident manager only has three keys—one to the office, a master key for the apartments and a key to his own apartment."
James Brennan has been in the industry since he was a young boy of 17. Sixteen years later, he's a resident manager with Douglas Elliman at a Fifth Avenue residential building. Born into the industry, his father, uncles and other family members all have had long resident manager careers. "My favorite part of what I do is that I'm not in a cubicle all day," he says. "It's never dull or boring and it keeps you on your toes."
Kyle Bragg, secretary treasurer, director of residential divisions with the 32BJ Training Fund, has been with the union for 31years and has seen many changes. "Some of those changes have been dramatic, some not so dramatic," he says. "For the good of the industry and the environment, green technology is one of the better changes we've seen over the years. The industry is using more environmentally-friendly energy sources. When I started, we were burning with No. 6 oil and it emitted a lot of bad fumes. They've gotten away from that and are using clean gas now."
Bragg also says that supers were once mostly hands-on guys who did repairs. Today, he says the industry is very competitive. "The jobs are scarce compared to the number of folks looking for work," he says. "You need a variety of skills to run a luxury building in New York. Competition for those positions is high and candidates come with really impressive resumes. Most have abilities to manage staff and some level of accounting skills. They have a working knowledge of contracts and good, interpersonal skills to deal with both contractors, tenants and staff because they are usually the buffer between labor and management. It's a delicate balance and it takes a sophisticated individual to operate as a super or resident manager now.
"Now supers are more white collar, especially in the higher-end buildings," he says. "They manage payroll and keep up better maintenance through the use of computer systems. There have been new developments in the industry and technology has changed, so educational needs have changed too."
The responsibilities of the super might have changed during the last few decades, but Linda Nelson, director of the building service workers' 32BJ Training Fund, says that one thing has never changed—supers always have an obligation to their residents. "Most supers still get involved in the regular unclogging of toilets and other wacky requests."
When it comes to the tenancy, Bragg says that "whether it's the board president or shareholder, the super is the tenant advocate too," he says. "You need someone who can talk to and relate to folks and be able to create relationships, be a liaison between them and management," he says.
Qualifications
Defining the perfect candidate for the job of super is almost an impossible task. Grech says that since every building is different, the kind of super they need will be different. "There are no set standards," he says. "Some buildings need a soft-spoken super nice guy, while others want someone to go in there and rule the building because that's what it needs."
Brennan compares the partnership between a super and the residents to a marriage. "Not all marriages work and sometimes you don't find out whether it will work until you're actually in the marriage," he says. "A super should go into a building and be straight with people and give them what they want and do the best they can. If the marriage doesn't work, go your separate ways."
Grech, who is the secretary and director of educational services for the New York City-based Superintendents Technical Association, says that there are some basic skills that a super needs. "The super should have the ability to communicate in English," he says. "The super will be communicating with vendors and others. Computer skills are also important. My board president is a senior vice president on Wall Street, so the reports are only read in Excel. On that note, they should also know something about finance."
Brennan adds other skills, including organizational and problem-solving skills to the list. "For the most part you need to be organized," he says. "You have emergencies and get called at different hours. Shareholder and tenant requests need to be addressed within 24 hours and you need to prioritize which are more important. For example, leaks don't sit unattended."
Grech explains that supers should also be able to adapt their personalities. "They might need to be a nice guy one moment and a tough guy the next," he says. And, while having a preexisting knowledge of building systems is preferred, it's not required anymore. "We aren't as hands on anymore because the systems are under contract now, but you do need to have a basic knowledge of maintaining them because you don't want to be fooled by a vendor."
Union or Not?
Supers are either non-unionized or a member of SEIU Local 32BJ,the largest union of property service workers in the U.S, including janitors, property maintenance workers, doormen, security officers, window cleaners, building engineers, and school and food service workers. There are over 145,000 members of 32BJ. According to 32BJ, members of the union are primarily concentrated in the Northeast— in Massachusetts, New Hampshire, Rhode Island, Connecticut, New Jersey, New York, Delaware, Pennsylvania, Maryland, Northern Virginia, and Washington, D.C.—but their reach extends to southern Florida.
The 32BJ Training Fund, which is not a part of the union, is a joint labor-management partnership that offers training to eligible participants at no cost. The fund is supported by contributions negotiated between 32BJ SEIU and participating employers.
"Fortunately, we have a base contract at 32BJ, but we are free to negotiate better conditions," says Brennan.
"In most cases non-union workers get a better deal, but those are rare cases," says Grech. "The majority of non-union makes a little less money than union employees, but the responsibilities are no different."
Training and Professional Development
If someone wants to be a super, but doesn't have the training, there are ample learning opportunities available to learn what you need to know or, if you're an existing super, keep on top of a changing industry. Founded in 1998 and formerly known as the Superintendents Club of New York, the Superintendents Technical Association has been a non-profit technical society from its inception, working to educate and professionalize building superintendents, resident managers, handypersons, porters, and other multifamily building operating, support and maintenance personnel.
"We want to educate supers because there was a gap for training at that time," says Grech. "The association offers monthly meetings, classes and more. Our meetings are educational and can be on what's new in roofing, heating systems, pumps, etc." The association provides a certification when the courses are complete, he says..
Supers often start their careers as a doorman or porter and work way up to being a super and the seminars and classes they can take accelerate their knowledge. "We offer several career tracks that pertain to certain job titles," Nelson says. "For example, we have superintendent/resident 1 and 2 career tracks and a listing of course offerings that we recommend people take who want to become a super."
"Members of the 32BJ Training Fund can take any class they want in the catalog; we have hundreds of courses and seminars that they ca take," says Nelson. "Ninety-nine percent of the time, what they do is voluntary. The other 1 percent [of the time] employers pay because of an OSHA [Occupational Safety and Health Administration] requirement or something like that. Otherwise, it's done on the super's own time."
The teachers at the Training Fund teach, according to Nelson, academics, computer, and other aspects of the business. "We do have an English-only policy," says Nelson. "Some classes prepared the super for basic certification, such as fire safety director, the sprinkler course and others."
If one thing is obvious, it's that Grech loves his job. He loves helping the residents and can share some wacky stories about his job as well. "It gets interesting when you talk to supers and who has found dead people in their building, had jumpers on the building or catch people having sex on the roof, but overall my building is a boring building," he says.
However, Grech leaves a final tip for residents on how to build a better relationship with their super or resident manager. "Don't lie to us," he says. "For example, if I say I'm looking for water that's coming down and you overflowed your sink, don't tell me nothing is wrong and not let me in. What happens then is I have to do a search, make holes in the wall and verify there is no leak there. Telling me the truth saves aggravation, money and errors."
Lisa Iannucci is a freelance writer and a frequent contributor to The Cooperator.