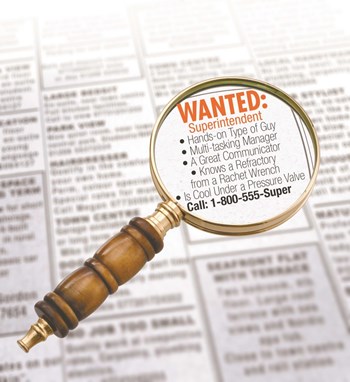 As residential buildings and the business of managing them have become more sophisticated, the term "super"—as in superintendent—has come to mean "super-qualified." The days of the building handyman armed with little other than a ring of keys, a plunger and not-my-job grimace are just about over. Today, supers or resident building managers, are commonly, justifiably, also known as "building engineers."
Equipped today with technically-advanced operational and communications systems, residential buildings of any size require a broad range and high level of skills from their maintenance staff—and in these recessionary times top-notch candidates are showing up for the jobs in abundance.
According to Robin Habacht, founder and owner of Monticello Management, Inc., which manages co-ops and condos in New York and New Jersey, "We have become more particular and selective in hiring. There are greater numbers of people in the candidate pool today and more people go to technical schools and are licensed in fields like air-conditioning and boiler maintenance."
An increasingly better-trained and qualified superintendent and support staff obviously provides great benefit to apartment buildings, but the increasingly complex job and its attendant skill-set can present some new challenges as well.
Careful What You Ask For
When your operations staff is highly-trained, it's logical to ask them to do a broad range of projects in the building. But management should be very cautious about assigning work that falls outside of staff members' job descriptions. First of all, says Habacht, "He or she can refuse because it's not something that they usually do—perhaps it's not something they're comfortable with and don't know if they can do well. You don't want to force a good staff member because if he's good, I wouldn't want to lose him."