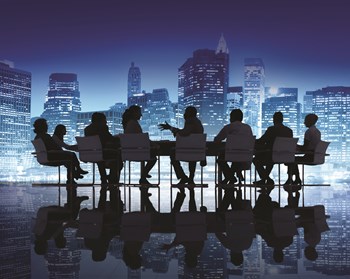 Most co-op and condo buildings have a common laundry room for residents to use instead of washers and dryer units in each apartment. Laundry rooms are more than just an amenity; to some, they are practically a necessity, and the operation and maintenance of laundry rooms has drastically changed over the years.
In the past, laundry rooms usually consisted of several washers and dryers purchased by the management (sometimes even old, used models), stored in often the darkest regions of the building's basement. Residents would use the machines and management would collect the quarters as revenue to pay for the cost of the units and its maintenance and repairs. More often than not, the laundry room did not generate a steady enough profit for the building, and maintenance was ignored, leaving unusable machines and agitated residents.
Today, most management companies feel comfortable to outsource the care of nearly all co-op/condo laundry rooms to outside laundry contractors. Laundry room facilities have improved tremendously through new technology and buildings may even gain a moderate revenue stream from the amenity.
"The laundry room is now a main consideration, not an afterthought," says Ed Kwitko, vice president of Hercules Corporation in Hicksville, New York. "Everyone wants a washer and dryer that does the job and a room that is not a horrible chore [to go to]. They want a room that's bright, comfortable and safe and a room where there are the right number of machines to handle the residents in the building."
Bringing one's laundry facility up-to-date and to the highest standards is one of the keys to a more efficient operation, says Service Directions Inc. president Ron Garfunkel. "Technology is moving so quickly these days, and end-users unfailingly want the most efficient, most convenient and highest quality machines and services. Without exception, we have found that property decision-makers, who allow us to present and implement the most current options on their behalf are the ones who experience the highest level of satisfaction from their laundry service end-users. And this translates into fewer complaints from the end-users and greater revenue for the properties."