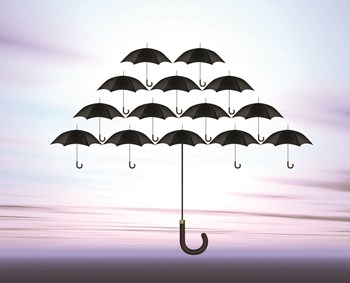 There are approximately 3 million New Yorkers living in New York City's 6 hurricane evacuation zones. This fall, should a Class 1 hurricane (74 mph) make landfall New York City will order the evacuation of those living in the most flood prone area (Zone 1) at least 48 hours before landfall.
About 375,000 people were so affected in 2011 and 2012 when tropical storms Irene and Sandy approached. If the storm is rated a Class II hurricane (96 mph) over a million people will be affected because Zones 2 & 3 will be impacted. New York City's evacuation shelters have a full capacity limit of 600,000 people. If a Class III hurricane makes landfall, as one did in 1938, about 3 million people could be looking for alternative housing both during the evacuation and aftermath. Sandy was a trial run! (For an estimate of residential disruption on Long Island see http://www2.sunysuffolk.edu/mandias/38hurricane/hurricane_future.html ).
Loss of Use Coverage: Additional Living Expense
If you can't live for free temporarily you will have to rent or pay for a hotel if you can find a vacancy. Will your co-op or condo unit insurance policy pay these additional rental and living expense costs due to the loss of use of your unit? As is unfortunately the case with insurance policies: the answer is maybe.
This is why you don't just buy a cheap policy. You should buy one that offers good Coverage C— Loss of Use. For the purpose of this article, I will not address coverage of loss of sublet rents due to either property loss to your unit or because of an evacuation. There is some coverage for this.
If your unit sustains direct physical damage from a covered peril (e.g., wind, fire, explosion, but not flood) you can recover under your co-op/condo policy in excess of your deductible (including any hurricane deductible) for reasonable additional living expenses and fair rental value up to a sublimit or for a certain time period to make your unit habitable. When a sublimit is used by the insurer, it is often between 50%-100% of your contents limit. Depending upon the insurer, you may not be able to inflate your contents limit to obtain a higher loss of use limit, so you need to shop. When a time period is used to limit this coverage it can be for reasonable actual loss sustained up to a maximum of 2 years. This is a preferable approach, but some insurers are not offering it or are offering a limited period up to 1 year. This can be a substantial reduction of coverage given rental and hotel costs in the metropolitan area, particularly during a crisis. Conservatively estimate this expense and your actual rental area need and choose the best loss of use coverage for you. State Farm is one insurer that still provides actual loss sustained up to 2 years, which is good. There are however limitations for all insurers.
What if my building or unit did not sustain any covered physical damage?
Flood. If the unit or building became uninhabitable due only to flood and not due to wind, technically there would not be loss of use coverage. Flood is not covered under co-op/condo unit insurance, as it is under flood insurance. The flood vs. wind determination would be made after you found temporary housing so an insurer's denial would be unpopular with the Department of Financial Services and the Governor. As property coverage would be disclaimed as well, the whole issue might be litigated. It is best to have flood insurance if there is an exposure, even if the coverage is inadequate.
Damage to Building or Unit. Co-ops are often written under a condo insurance policy form without the legal distinction between co-ops and condos. If the co-op building sustains physical damage but not your unit and you have a condo policy form, could the insurer deny coverage for loss of use? Given that the insurer could have issued a co-op form, which would only cover physical damage within the walls of the unit and not common areas of the building, it would be difficult in my opinion for an insurer to successfully raise this defense. They could try however.
Loss of Use Coverage: Evacuation
Evacuation or Civil Authority Clause. All co-op and condo unit policies limit the period of loss of use coverage to up to two weeks when there was no physical loss to your unit or building, but an order to vacate or evacuate was issued by governmental authority. This can occur from a nearby water main break, neighboring fire or explosion, hazmat situation, gas leak, structural damage from an adjacent building, dangerous building crane, and extended power outages and fuel or systems disruptions. Such secondary causes may arise from up to one mile away depending on the policy. The gas explosion in Harlem in 2014 and the dangerous crane accident at One57 affecting Alwyn Court are examples outside of storms which make this limited 2 week coverage period peculiar. Insureds should also review the pollution exclusion in their policy, due to smoke or other toxic fumes following a fire or explosion.
This situation can also occur due to pre-storm evacuation orders through New York City's Office of Emergency Management (OEM). Unlike loss of use coverage for additional living expenses due to direct physical damage to the unit or building, loss of use coverage due to an evacuation order does not require that the unit or building be uninhabitable. Although policies do not define uninhabitable if the government is ordering you to leave your unit then in fact it is uninhabitable for health and safety reasons. To me there is no reason for the reduction of coverage simply because there is no physical damage to the unit but the unit is effectively uninhabitable because of an evacuation order. There are very few vacate orders issued by New York City's Fire Department (FDNY) and most had nothing to do with adjacent fires or structural damages impacting neighboring co-ops, condos or other multiple dwellings (see http://www.nyc.gov/html/fdny/pdf/fire_prevention/vacate_status_list.pdf ).
In the context of storms, coverage of pre-storm evacuations as a supplemental coverage is a positive addition to these policies. Limited evacuation coverage should be limited to this. New York City estimates that two-thirds of the residents who received the Sandy pre-storm evacuation order stayed in their house or unit. A building or unit that received an evacuation order but sustained no direct physical damage would if it became uninhabitable given post storm area wide damage have only the benefit of up to 2 weeks of loss of use coverage instead of up to 2 years or up to the loss of use sublimit. This is inconsistent with public policy that wants residents to evacuate. Should they have to choose between their own health and safety and saving the cost of absorbing additional living expenses by staying in their home or unit? The clause must be limited to supplemental coverage for the period of the evacuation order. It should not be a reduction of coverage. Boards should consider this exposure in their budgeted reserves and through coverage under their buildings' policy. Co-op and condo boards need to write the Department of Financial Services to tell them to prohibit these limited evacuation coverage clauses. The advice in this column is for informational purposes only. Please contact your insurance agent or legal advisors with any questions on whether you are properly insured.
Brooks White is a regulatory and coverage attorney, consultant and arbitrator on insurance, legal and other governance issues. He is a past chairperson within A.B.A's Torts & Insurance Practice Section.