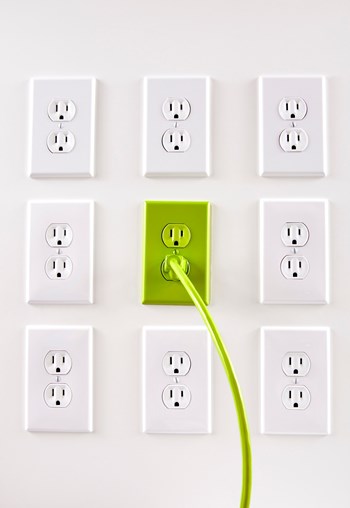 So, it's the holiday season again and everyone is feeling generous, even you. You seem to have gotten past your Scrooge-stage and feel like splurging on someone else for a change. You don't mind going the extra mile for your neighbor or running some errands for a friend. But when it comes to picking up the tab for utility charges that aren't your own, you suddenly aren't feeling so generous. However, odds are that you are paying for unfair charges on your utility bills, not only in the winter, but all year round. Due to increased awareness that estimated billing often contains a high percentage of error, many boards and property owners have turned to utility monitoring to alleviate the problem of overpaying for their utilities. And because most utility monitoring companies can obtain credit for such mistakes, dating back up to six years, an inquiry into your own utility usage via utility monitoring may be a very appropriate holiday gift to yourself.
"Utility monitoring," explains Scott Springer, senior systems engineer of Utility Programs & Metering, Inc. in Manhattan, "is the review of utility accounts, that could be electric, fuel, or water, to analyze both the usage patterns as well as the cost." Many clients have decided to employ such companies to monitor their utility use to ensure that charges are fair and accurate, especially in light of the fact that an estimated 70 percent of all utility bills are not accurate.
"There are a lot of different ways that a utility can overcharge a customer," says Ellen Bindler of Utility Check, Ltd., in Rockeville Center, New York. "Customers can be charged for more 'usage' than they actually use, or they can be in the wrong service classification," continues Bindler. "These are the two most common errors that are made." Bindler adds that utility monitoring companies like Utility Check have the expertise needed to identify mistakes in billing that not all customers might recognize. "We've also been in the business for 20 years and have so many customers that we know what a meter should be saying and if there is unusual usage, we'll pick it up."
Michael Steifman of Utilisave Corp., a utility monitoring company in New Rochelle, New York that deals with owners of real estate and business, as well as program managers, adds that utility monitoring companies can determine other rates that can be more favorable for customers. "It could be that one rate is more appropriate and it's up to you many times to make that determination and claim that. The utility company is not going to be that aggressive in helping you to save money like that." It is also possible, however, that the actual meter through which the utility tracks energy usage is not functioning properly and as a result gives false readings.
Utility monitoring companies are able to recognize this problem and alert utility companies about the problem with their equipment. In order to retrieve the information needed to claim a credit for you, utility monitoring companies do not need much more information than your actual bill. "We don't need anything more, generally, than one month's bill," says Steifman, "but the more that you give us, the better it is."
Utilisave, like many utility monitoring companies, charges its customers based on the results of their findings. "We charge customers on a contingency basis," says Steifman. "If we find no results, we don't get paid." This is a very appealing aspect of utility monitoring because there is no risk for customers when undertaking the monitoring of a utility. If money is owed to you, it's a win-win situation.
Once it is determined that a credit is owed, the utility monitoring company solicits the credit on behalf of the customer, explains Bindler. "We apply to the utility to get that money back for the customer. We negotiate with the utility and the customer gets a credit or refund check from the utility company when the inquiry is completed, along with a letter from the utility explaining why they are applying the credit to the account."
Another way of monitoring utility usage is metering, or more accurately, sub-metering. Sub-metering occurs when a utility which provides a single main service to the building is divided throughout the building among individual units. It ensures that tenants are paying for their actual usage, rather than dividing up the cost of the building's usage by how big a tenant's apartment is, or how many shares he or she owns of the building. Sub-metering is a way not only to ensure that your bills are fair and accurate, but that they are indeed yours.
Springer explains the threefold way in which sub-metering helps landlords, as well as tenants: "A utility monitoring service gives the landlord the ability to distribute utility costs equitably, prevent revenue loss by giving utilities too cheaply, and understand usage patterns that will assist in the buying of energy under de-regulation." Springer also adds that sub-metering encourages tenants to be more aware of their usage patterns and to be more frugal with their utilities. He says that although tenants who use more than their fair share of a utility may oppose such a system, "metering is the fairest method of billing for usage, and actually encourages conservation, for if tenants know that they are going to be billed for what they use, they are more likely to turn things off when not needed."
Despite the fact that sub-metering helps raise awareness of usage patterns, and consequently, conservation, sub-metering represents only about ten percent of residential buildings in Manhattan. One reason that building owners may not have sought out sub-metering is because not all buildings may be equipped to rely on sub-metering. "Older buildings are more difficult to add in this feature," says Springer, "but not impossible. A site visit should be performed to verify the feasibility of installing a metering system."
Another reason that building owners may have not employed such a system is cost. There are generally two separate costs involved in sub-metering: the cost of installment and a monthly billing fee for reading meters and generating bills. According to Springer, costs vary from building-to-building. "Costs can range from $150 per apartment to $500 installed, depending on the above factors. If each apartment is to be billed from the meters installed, a billing fee between $6 to $12 is charged per meter to read and generate a printed bill."
The savings, however, can easily surpass these charges after tenants begin to change consumption habits and pay only for what they use. "Government studies indicate that metering alone causes between a 20 and 30 percent decrease in consumption," says Springer. This is one of the primary arguments for metering. Metering makes an abstract idea, such as conservation, into a concrete goal by providing actual incentives such as reduction of energy costs. When tenants know, for example, that their leaky faucet equals a high water bill, they are more likely to make fixing such a problem their priority.
So, if utility monitoring sounds good, how should you go about choosing a utility company to begin your inquiry? Deborah Schwartz of Buchbinder and Warren, a licensed real estate brokerage and management firm in Manhattan, understands the importance of accuracy where utility bills are concerned. Buchbinder and Warren has been a utility monitoring customer for over ten years. Schwartz says they have based their decision on the presentation and fee structure of their utility monitoring company. "We are currently managing over 100 properties and refunds vary based on the size of the property and the length of the overcharges," says Schwartz. It is essential that potential customers make sure they have a realistic idea of what kind of refunds to expect. Interested parties should call local co-op/condo organizations, go online to check out the possibilities, or can consult The Cooperator's annual Directory of Co-op and Condo Services for references. Considering all the options can help you receive the charges and service you deserve. Says Schwartz of her utility monitoring company, Utility Check, "We are extremely satisfied with the services we are receiving."
In light of an increased awareness of the importance of conservation, as well as the new advances in technology that make the monitoring of actual utility usage an easy and dependable way to know that what you are paying for is indeed what you are using, many buildings turn to monitoring to eliminate extra costs. And because the elimination of these extra costs results many times in lower building maintenance fees, monitoring can be a solution agreeable to tenants, managers, and owners alike.
Ms. Mosquera is a freelance writer living in New Brunswick, New Jersey.