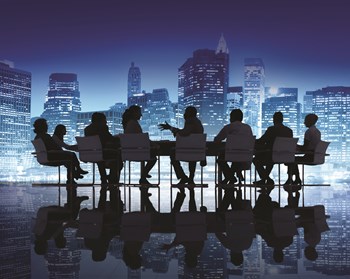 Board meetings provide the time and space for co-op and condo leaders to establish and direct building operations. These vitalmeetings can be productive decision-making sessions conducted in an atmosphere of mutual respect, or ego-driven marathons characterized by acrimony and self-interest. In an effort to fit your meetings into the former category, and to keep them running smoothly and efficiently, it is important that the board follow certain guidelines.
Meeting Logistics: Who, Where & When
Most by-laws require a certain number of meetings annually, but there's usually nothing that says they have to be monthly, explains Ron Gold, partner of Wagner, Davis & Gold, PC, a Manhattan-based law firm that represents about 100 metropolitan New York properties. But there are typically concerns that need the board's regular attention, and properties that meet less than monthly usually have problems keeping control. Boards that need to meet more than monthly can call special meetings, according to most by-laws, on two days' notice delivered to participants in person, by mail, or by telegram.
Unless specifically stipulated in the by-laws, boards can meet anytime, anywhere. The most important factors are that a quorum of directors/managers, plus the management representative and other appropriate professionals, be present; that the space be available for the entire meeting; and that the environment be conducive to productivity.
Meetings held in a business-like settingeither an office or around a tabletend to be more focused than if held in a more informal environment, offers Mark Moskowitz, president of The Argo Corporation, a residential management firm. To help in this area, we offer our own offices to clients for meetings. Many management companies do likewise.
The opposite extreme to hold board meetings in public places, like restaurants. These informal settings can be troublesome due to their attendant distractions, logistical restrictions, and time constraints.Space on the property's premises, such as a meeting/board room, super's office, or the home of a director or manager, may provide the best alternative. Resident board members, who usually comprise the majority of a board, may feel most comfortable on their own turf, and don't have to worry about transportation home after the meeting. Ultimately, each board must determine when and where they are most productive.