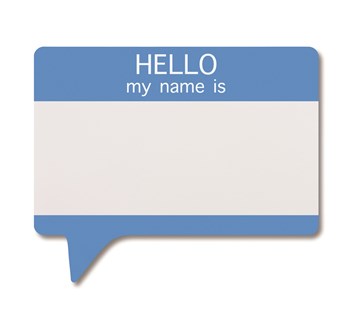 There is a tendency among many co-op boards, building managers and developers to consider "green" building technologies as extras—or as luxuries that have nothing to do with their need to reduce costs.
That kind of thinking is so yesterday! The fact is that it is possible right now to retrofit exiting buildings with eco-friendly heating and lighting systems that cut costs while enhancing residents' environmental health and safety.
Community Environmental Center (CEC) is the largest not-for-profit energy conservation contractor in New York State (www.cecenter.org). As part of our experience shows from working on hundreds of buildings, there can be a quick payback and long-term savings for buildings of every size and shape.
As has been said, there are many shades of green. A building can start to "go green" simply by changing maintenance procedures—such as using benign cleaning products—or by a major capital improvement, such as installing a condensing boiler.
Doing something like replacing a boiler is a substantial investment, but proactive approaches to energy conservation pay for themselves over the years by reducing energy consumption and the impact of whipsawing fuel prices. At the same time, emissions of greenhouse gases and pollutants like particulates and nitrous oxides will be significantly reduced.
Here are three other cost-effective retrofits well worth considering:
Energy Management Systems: Buildings consume one-third of all energy consumed in the United States. Much of that energy is wasted—especially when it comes to heating. Maintaining a comfortable, even flow of heat to all areas of a co-op or condo while trying to keep fuel consumption reined in remains a problem.
One way to attack this problem is through the installation of new high-tech controls on boiler systems that provide heat output more closely matched to a building's individual needs.
Heat output from conventional boilers is monitored by timing controls that push out heat to assure a comfort level in the coldest parts of the building—which means that elsewhere, where it's not so cold, residents are opening windows in overheated apartments.
The new energy management systems however, use a different kind of control strategy: the overall ambient air temperature inside the building, monitored by high-tech sensors on each floor. This assures a flow of heat metered to maintain comfortable interior temperatures. Wasted energy is sharply reduced. As a result, in buildings with 50 or more units, the investment in these high-tech controls is paid back in five to 10 years.
Use an Energy Audit
Acting on a comprehensive energy audit conducted by CEC, a 73-unit building on the Upper West Side is achieving a 15 percent reduction in fuel use for heating, having reduced its usage from 10.2 to 8.6 BTU per square-foot and per heating degree-day. (Average fuel consumption in New York City for multi-family buildings is about 22 BTU per square-foot per heating degree-day, but varies widely from building to building.) Taking into account energy consumption for heat and how water, fuel use is down nine percent.
Similarly, a 65-unit co-op on the Upper West Side that installed this new technology is now consuming a parsimonious 8.2 BTU per square-foot per heating degree-day of heating oil, with indoor air temperature maintained at 72 degrees F.
High-Efficiency Windows: CEC has documented that argon-filled windows with low-emission coatings pay for themselves with energy consumption savings within three to five years. The superior insulation of the sandwiched argon gas barrier and lowered radiation from the warmer interior glass pane prevents the escape of heat in the winter. In the summer, a low "solar heat gain factor" keeps direct sunlight minimized, thus reducing the load on air conditioners.
At Parkchester North, a 3,985-unit, 55-building condo complex in the Bronx where CEC was commissioned to give it an "energy makeover" and set energy-efficiency specifications, installation of these windows is expected to save the complex more than $500,000 over a 20-year period, net of capital cost.
Bi-level Lighting: Modern lighting systems for intermittently-trafficked public areas such as hallways, stairways, laundry rooms and basements can save significant amounts of energy by means of controls that turn lighting from code-minimum levels to bright only when sensors detect the presence of people.
The fact that all these public-area lights are not on 24 hours a day, as is typical of most multi-family buildings, means significant reductions in energy consumption and bulb replacement.
Let There Be Light
CEC carried out an extensive case study on the feasibility of bi-level lighting technology for multi-family residential buildings as installed at Starrett City (recently renamed Spring Creek Towers) in Brooklyn, the largest federally subsidized housing project in the nation, with 5,881 apartments spread over 46 high-rises. As CEC verified, replacement of conventional bulb/ballast/fixtures with bi-level lighting at Starrett City will be paid back in less than four years, while the reduction in energy consumption will continue for many years thereafter.
Every day, everywhere, "green" construction and retrofits are achieving more value for the investment dollar. As new technologies become mainstreamed, more avenues to improve energy efficiency and make the environment more habitable are discovered. For further information, contact him at rcherry@cecenter.org, 718-784-1444, or visit www.cecenter.org.
Richard Cherry is the president of Community Environmental Center, a not-for-profit energy conservation contractor, which is based in Long Island City.